This is an archived article and the information in the article may be outdated. Please look at the time stamp on the story to see when it was last updated.
ARAB, Ala. – Police said a Somerville woman is facing charges for crashing her vehicle into a Waffle House in Arab over the weekend.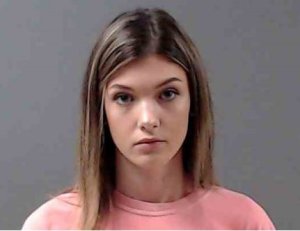 Rebekah Paige Monk, 19, was arrested for driving under the influence of alcohol and being a minor in possession of alcohol, Arab police said Wednesday.
According to police, Monk ran her vehicle into the restaurant on Brindlee Mountain Parkway just after 7 a.m. Saturday morning. Police reports showed officers confiscated a liter bottle of vodka from the vehicle that was two-thirds empty.
No one was hurt inside the restaurant.