This is an archived article and the information in the article may be outdated. Please look at the time stamp on the story to see when it was last updated.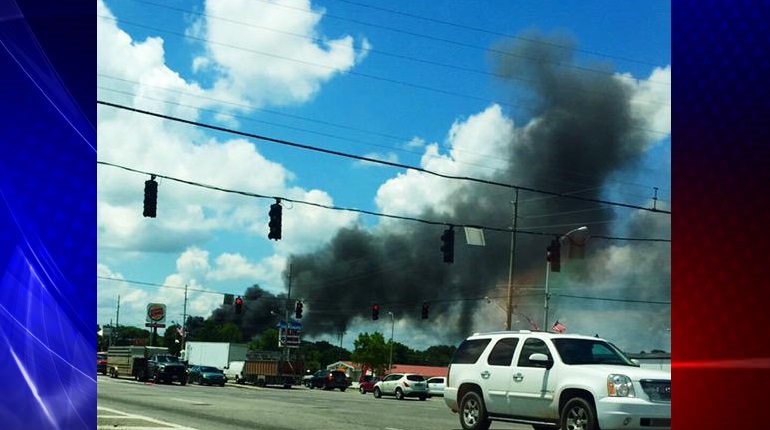 ALBERTVILLE, Ala. – Albertville Fire Department Chief Brad Hicks says no one was hurt and no property was damaged in a Friday afternoon business fire.
Hicks says they received a call of a fire at Progress Rail Services at 1:30 p.m. Friday. He says a worker was using equipment to move scrap when the fire started.
It took crews around an hour to put out the fire.
Viewers used Twitter to report a black column of smoke rising from the fire near Hwy 431 in Albertville.
@whnt large fire at progress rail scrap yard on 431 in Albertville….

— Jimmy Long (@Boaz_Skywarn) June 12, 2015
@Boaz_Skywarn @whnt pic.twitter.com/LmCGXmqxSM

— cadence (@cadencefaith17) June 12, 2015