This is an archived article and the information in the article may be outdated. Please look at the time stamp on the story to see when it was last updated.
JACKSON COUNTY, Ala. - Crews wrapped up day two of the search in Jackson County for a man with Alzheimer's who was reported missing last month.
Crews searched a densely wooded rural area of Jackson County throughout the day Monday for James Robert Elliott.  The Alabama Law Enforcement Agency issued a Missing Senior Alert for Elliott in October. He was last seen leaving his home in Decatur on October 11.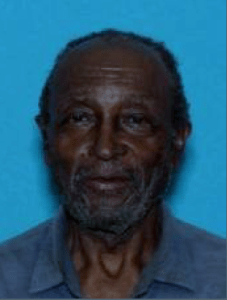 Crews painstakingly searched a stretch of property on Crow Mountain, near Fackler.  "I have some trails cut through for four-wheelers and I was going around, and I noticed a vehicle on the four-wheeler trail stuck between two trees," landowner John Stalnaker says. Stalnaker owns the property as a retreat, and was up there over the weekend.
That find started what is now a two-day search. "We came out and ran the tag number, and found out it came back to a missing person from Decatur," Jackson County Sheriff Chuck Phillips says.
The Sheriff's Office and many other agencies from across the area started searching for Elliott Sunday.  "Apparently from looking at the vehicle, he's been here for some time," Sheriff Phillips says, "We're confident he left the vehicle walking but what direction, we have no idea and there are miles and miles of woods out here."
Stalnaker says not many people come to the area. It's rural, cell phone service is a hit or miss, and there isn't much around.  "You come down that road for two reasons. One to see me if I'm here or you're lost," Stalnaker says.
Some of Elliott's family members were at the search scene, and say they don't know why he would have gone so far away from home.