This is an archived article and the information in the article may be outdated. Please look at the time stamp on the story to see when it was last updated.
SCOTTSBORO, Ala. (WHNT) -- Two people are facing charges in connection with passing counterfeit bills.
Friday, Scottsboro Police were working to find out who three individuals were that they say were passing hundreds of dollars worth of counterfeit money. Lieutenant Scott Matthews says managers at the local Walmart noticed the funds, and called police. At the time, all the department had to go off of was a picture from security footage.
Lt. Matthews says the three also tried to use the fake money at other businesses.
We ran the exclusive story on WHNT News 19.
"After you guys ran the story for us we received numerous phone calls and that helped us to identify the subjects in question in the video," Lt. Matthews says.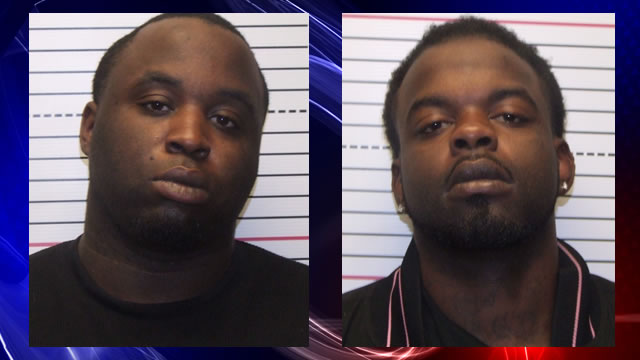 Brandon Keith Wells and Curtis Kwame Pickett, both of Huntsville, are facing 21 counts of possession of a forged instrument and one count of third-degree theft.
Lt. Matthews says as of right now the third person isn't facing charges, but that could change.
"We're checking to see what other businesses in Scottsboro may have been visited by these individuals while they were here, and there could be more charges forthcoming," Lt. Matthews says.
Lt. Matthews says one of the suspects was out on bond, facing similar charges from the Huntsville Police Department involving counterfeit money.