This is an archived article and the information in the article may be outdated. Please look at the time stamp on the story to see when it was last updated.
MARSHALL COUNTY, Ala. (WHNT) – An update to a story WHNT News 19 brought you Tuesday, about an investigation into Marshall County's Animal Control officer.
The Chairman of the Marshall County Commission says he took disciplinary action against Kevin Hooks, but is keeping him in the position for now.
Many residents complained about Hooks after he tied a dead dog to the tailgate of his truck and drove down U.S. Highway 431 with the body visible to other drivers.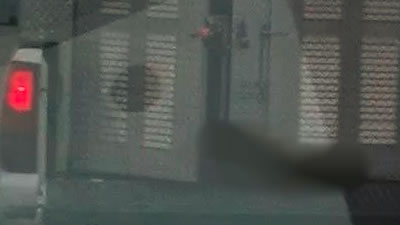 Some people tried to stop Hooks, and a few even got out of their vehicles at a red light to make sure he was aware of the dog's body, thinking the back of the truck had come open.
Hooks said he did it on purpose, to try to be efficient after leaving the scene of vicious dogs that were attacking pets and people in a neighborhood between Boaz and Albertville.
He said he tied the dog's body in that way to avoid having to make a second trip back to the scene, which would have been 70 miles round trip.
Marshall County Commission Chairman James Hutcheson said he spoke with Hooks first thing Tuesday morning about the complaints.
"He didn't have room to put the dead dog in the back," said Hutcheson about what Hooks told him.  "So he put it on the tailgate, which was a mistake and he transported it to be disposed of."
"The mistake he made was not making two trips," said Chairman Hutcheson. "He should have took the live animals and put them in the location and then he should have came back, put the large animal inside the box, closed it up so it wasn't visible to the public."
Many people stood up for Hooks on the WHNT News 19 Facebook page, saying others were overreacting to the situation.