This is an archived article and the information in the article may be outdated. Please look at the time stamp on the story to see when it was last updated.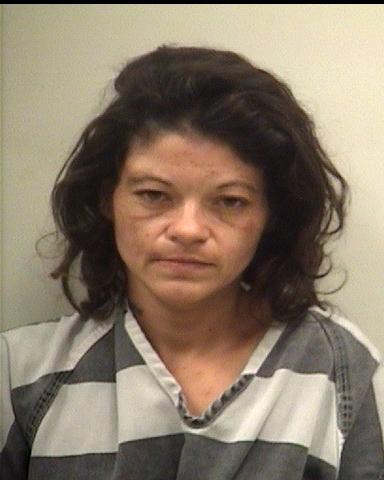 DEKALB COUNTY, Ala. – The DeKalb County Sheriff's Office says a woman who escaped from a police car on Sunday after being arrested for unlawful possession of a controlled substance and drug paraphernalia has been found in Cherokee County.
Courtney Dawn Steele, 34, was arrested alongside Anthony Earl Renfroe on Sunday, June 7th, by the DeKalb County Drug Task Force Agents and deputies after they discovered 80 grams of methamphetamine, 3 weapons, and a large amount of drug paraphernalia in a home on County Road 696.
While the house was being cleared of the drugs and paraphernalia, Steele somehow escaped through the window of the police car she had been placed in with her hands still handcuffed behind her back.
On June 9th, the Cherokee County Sheriff's office received a call from a citizen who saw Steele walking through the woods on County Road 44. Deputies responded to the call and arrested Steele.
She was turned over to the DeKalb County deputies and drug task force agents, and is now charged with unlawful possession of a controlled substance, unlawful possession of drug paraphernalia, theft of property in the 3rd degree, and escape in the 3rd degree.