This is an archived article and the information in the article may be outdated. Please look at the time stamp on the story to see when it was last updated.
NORTHEAST ALABAMA – – Two longtime officials in DeKalb and Marshall counties are not on Tuesday's ballot. They are retiring.
Marshall County Coroner Marlon Killion and DeKalb County Sheriff Jimmy Harris are leaving their positions after years of service.
Marlon Killion has served in the coroner's office for 36 years total, currently as coroner, and before that, as deputy coroner.
"On leaving my position I've got mixed emotions, but I feel like it's something that I feel like is time to sit back and enjoy what time I've got left with my family and enjoy my retirement," Killion said.
Killion added the decision to leave was not easy.
"I hope whoever is elected can carry on the office with professionalism, character, compassion, and an ability to follow through on all the rules and regulations set for through our office."
Killion says he is grateful for the cooperation and working relationship with first responders and law enforcement. He says it has been an honor to serve Marshall County.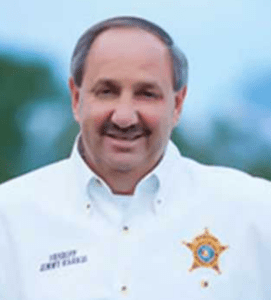 In neighboring DeKalb County, Sheriff Jimmy Harris is leaving a job that he has called his since 2006. Harris has worked for the DeKalb County Sheriff's Office for nearly 30 years. He has not worked for any other agency in his career.
He took office in January 2007. Before he was elected, he spent 16 years as a deputy sheriff, working his way up the ranks within the department. He cited health problems as his reason for leaving.
"I've been there nearly three decades. It's going to be different not being sheriff. I've got mixed emotions about leaving."
He added he hopes the person who is elected will add to what the department has built during his time in office.
"I know anybody who comes in will have new ideas, and maybe they'll keep my stuff going, and bring their stuff in," Harris said.
Sheriff Harris organized the department's mounted unit while serving as a deputy. In his current position, he is heavily involved in raising drug awareness among students with the D.A.R.E program.