This is an archived article and the information in the article may be outdated. Please look at the time stamp on the story to see when it was last updated.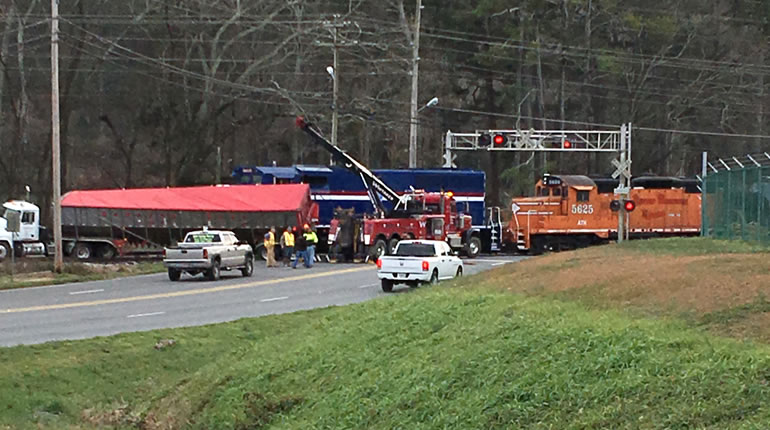 MARSHALL COUNTY, Ala. – There are some traffic issues on Highway 227 in Guntersville.  That's the road that leads to Lake Guntersville State Park.
A train and a semi truck collided near the feed mills, a few miles from the park.
Crews are working to get the truck off the tracks.  The road is closed for now.
No one was hurt.