This is an archived article and the information in the article may be outdated. Please look at the time stamp on the story to see when it was last updated.
SCOTTSBORO, Ala. (WHNT) - Three students at Scottsboro High School have been arrested.  They are charged with drug possession, and one is also charged with making a terrorist threat.
Police say a student resource officer investigating a threat made at the school led to the drug arrests. The three students were arrested for possession of LSD but police say the way they got their hands on the illegal drugs is concerning.
Police say they are concerned about students ordering illegal drugs online, and encourage parents to monitor Internet activity.
"The students admitted they purchased the drugs online, it's happening everywhere and its hard for us to track because online they can hide," Scottsboro Police Detective Scott Matthews told WHNT News 19 on Tuesday.
The increase in drug dealers turning to the web to sell has left law enforcement agencies across the country reeling to keep up with the criminals.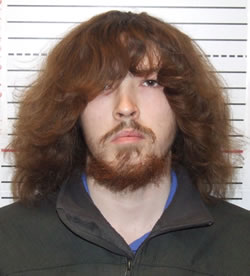 One of the students arrested is 18 years old.   Police issued his name and picture.  Paxton Fossett, of Scottsboro, is charged with one count of possession of a controlled substance. Police say they recovered six hits of LSD from his home.
The other two students are juveniles.