This is an archived article and the information in the article may be outdated. Please look at the time stamp on the story to see when it was last updated.
DEKALB COUNTY, Ala. – Authorities said they had a suspect in custody after a chase Friday morning that reached speeds of more than 100 miles an hour.
Boaz police initiated the chase and pursued the suspect on Highway 75 into Geraldine, DeKalb County Sheriff's Office spokesman Tyler Pruett said. The chase ended in a wreck at the intersection of County Roads 843 and 20, Pruett said.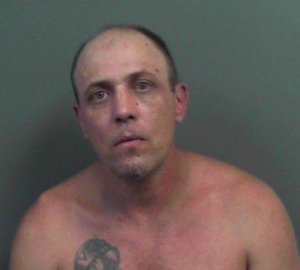 The driver, Bobby Ray Emery, 47, of Boaz was arrested after the wreck. He had minor injuries, Pruett said, and they also found he had drugs with him at the time of his arrest. Emery had outstanding warrants in Etowah County and DeKalb County.
The Boaz Police Department charged Emery with attempting to elude law enforcement, reckless endangerment, and resisting arrest.
The DeKalb County Sheriff's Office says Emery will be facing numerous charges stemming from the narcotics found and the chase including first-degree criminal mischief and third-degree criminal mischief, four counts of reckless endangerment, two counts of attempting to elude, possession of drug paraphernalia, possession of a controlled substance, and first-degree possession of marijuana.
"It's very fortunate that this chase ended with no innocent people hurt," said DeKalb County Sheriff Nick Welden. "Daytime chases are especially dangerous due to the amount of innocent civilians being on the roadway. If this suspect would have stopped for the Boaz Police Department his life would have been much easier, but instead, he chose to run and endangered innocent lives. He now has earned himself around twenty new warrants and numerous traffic citations. All agencies involved did a fantastic job in ending this pursuit and getting the suspect in custody, God bless!"
 The Boaz Police Department, DeKalb County Sheriff's Office, DeKalb County Narcotics and Interdiction, Alabama Law Enforcement Agency, Crossville Police Department, Henagar Police Department, and Geraldine Police Department all took part in the chase.