This is an archived article and the information in the article may be outdated. Please look at the time stamp on the story to see when it was last updated.
MARSHALL COUNTY, Ala. (WHNT) - A judge sentenced a Marshall County man convicted of murdering his son to 45 years in prison.
The State asked the judge for 20 plus years as an appropriate sentence.  The defense had asked for no more than 19.
A jury found J.C. Samuels guilty back in August in the murder of his son, Greg.
Samuels' attorney argued during trial his client was scared of his son which led to the fatal shooting in September of 2009.
Both the defense and the prosecution called witnesses to the stand. Samuels himself took the stand and told the judge what he had said from the beginning - that he shot his son in self defense.
The prosecution though, had a different story. They say Samuels never liked Gregory, and shot him out of spite.
Gregory's brother read statements from Gregory's three young children. One of them, from his daughter, said 'no one should have to die like my dad did.'
The defense painted Samuels as a good father who put his kids first, and a cancer survivor.
When the judge read off his sentence, Samuels didn't show any emotion.
Samuels is 65.  The judge told the courtroom he realized this, and Samuels' medical history of cancer. He says he feels the sentence is appropriate regardless.
In this trial that has been family against family, those members close to Gregory walked out of the courtroom ready to finally move on with their lives.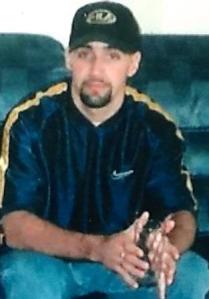 Jennifer Fisher is his sister. She says today is the final step in the closure they needed. "To see him (Samuels) finally be held accountable for something that he did, and know he's not going to bond out in a week," Fisher says.
She says Gregory was a man they all loved, and he left behind a wife and three children.
Children she says, won't know their dad like they should.  Fisher says his youngest son Gregory Junior, looks just like him. He was too young to remember his dad, so Fisher says the family reminds him everyday of the memories.
While Fisher and other family members are thankful for the decision, Jessica Moree and family close to Samuels stand behind the man sentenced. "I'm thankful to my father for what he did. There will be a retrial, and we'll see what happens after that," Moree says.
Meanwhile, Fisher says regardless of what happens next, right now she and those close to her are celebrating Gregory's life, and remembering the man they still love. "It's the first day of the rest of our lives. It really is. You have no idea," she says.