This is an archived article and the information in the article may be outdated. Please look at the time stamp on the story to see when it was last updated.
Fort Payne students were out of school Friday, but the long weekend began with a scare for some middle schoolers Thursday afternoon.
A railroad guard arm came down on the back of a school bus as it cleared the tracks.
A train went through less than a minute later.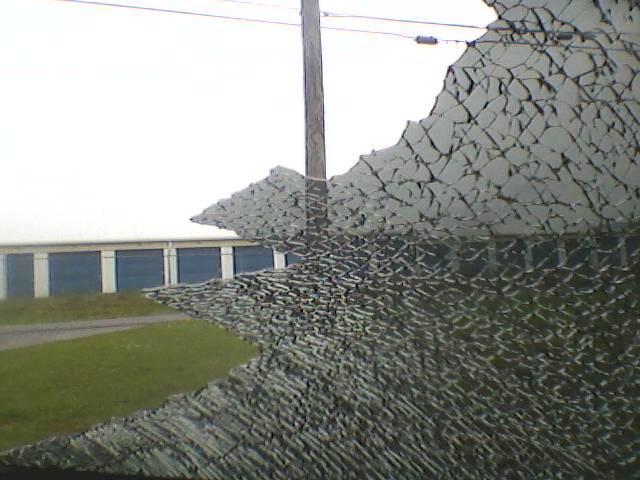 The school bus was headed west on 55th Street toward Gault Avenue.
Assistant Police Chief Ronnie Warren said the bus stopped when it got to the train tracks, the driver opened the door, looked both ways, and then drove across the tracks.
He said the guard arm came down on the opposite side of the tracks as the bus cleared the tracks.
It hit the 40 foot bus and knocked out windows along the back 12 feet.
"One student had a small scratch which required a band-aid and another student had anxiety but remained on the bus after parents were contacted," Warren said.
"No students reported any problems."
The bus driver contacted her supervisor, who sent another bus to pick up the students and continue the route.
Warren said school officials did not contact police.
Officers learned about it from a reporter the Times Journal newspaper who called trying to get more information..
"It seems like it was two hours until the [police] report was done," Warren said.
"So I guess she was more concerned about the students than she was notifying us."
Police are reviewing the bus' surveillance tape, which showed cars passing across the track in the other direction as well.
A parent of a student on the bus, who asked to remain anonymous, told WHNT News 19 their child said lights were flashing and there was a train in the distance when the bus stopped.
They thought the train was stopped, and the bus proceeded across the tracks.
A railroad worker said trains can sometimes appear as if they are not moving, when they actually are, and can quickly catch up on drivers.
Railroad operator Norfolk Southern did not have any reports of crossing signal malfunction.
The Fort Payne Schools superintendent and transportation department director could not be reached Friday, as school was not in session.