This is an archived article and the information in the article may be outdated. Please look at the time stamp on the story to see when it was last updated.
BRYANT, Ala. -- Multiple agencies working together intercepted about a pound of meth through the mail in Jackson County, and that led investigators to another pound of meth and a meth lab. Deputies say the estimated street value is between $120,000 and $250,000 depending on its purity.
It all started over the weekend at a post office in Jackson County. Law enforcement officials and officials with the U.S. Postal Service intercepted a package with almost a pound of meth inside. "It was intercepted once it left the post office," explained Jackson County Sheriff Chuck Phillips.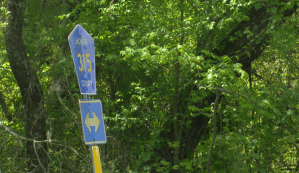 That led deputies to a home with a Bryant address on County Road 315. Deputies got a search warrant for the home. They found marijuana, drug paraphernalia, a meth lab, a firearm and $3,035. Sheriff Chuck Phillips says they also found another package in the home with a pound of meth inside. Investigators believe that came through the mail, too.
That brings the total to two pounds of meth. "Which is a very large quantity when it's sold on the street," Sheriff Phillips explained.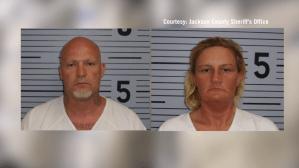 This is all part of a six-month investigation. "The postal inspectors found the packages coming through the mail and began to follow them," Phillips explained. Deputies arrested James McDaniel and Robin Moore in connection to the packages. "Right now we have them on local charges, state charges in our jail, but I'm positive this will go federal," Phillips added.

McDaniel is facing charges that include Trafficking in Methamphetamine, Conspiracy to Traffic Methamphetamine and Manufacturing Methamphetamine. He's held on a $77,800 bond. Moore is charged with Conspiracy to Traffic Methamphetamine, Possession of Drug Paraphernalia, and Possession of Marijuana.  She is under a $25,600 bond.
Charles Gass, Michael Cloud, and James Broyles are also facing charges, including  Loitering in a Drug House.
Sheriff Phillips says intercepting drugs through the mail isn't unheard of. "It's not unusual at all. We've made cases like this in the past. Not very often, but there's no telling how many drugs go through the postal service that we don't know about."
Investigators can't release where the drugs were coming from. They were going to at least two unnamed post offices in the area.
This was a joint investigation by the Jackson County Sheriff's Office Narcotics Unit, SBI/Alabama Drug Enforcement Task Force Region F, and U.S. Postal Inspectors.