This is an archived article and the information in the article may be outdated. Please look at the time stamp on the story to see when it was last updated.
DEKALB COUNTY, Ala. – Tuesday, DeKalb County Sheriff Jimmy Harris said the recent violent attack in Chattanooga that left five service members dead has prompted him to change his office's policy on firearms.
In a press release, Harris said, "after spending more than 25 years in law enforcement and in my third term as sheriff, I never imagined our country would be in the violent state it is in now… The world is in a state of disarray and the United States is going down fast. We are losing everything that our founding fathers based this country on. Until last week, almost all the bad terrorist or mass shootings were somewhere else and now they are in our backyard. Chattanooga, TN is only about 35 minutes away from the DeKalb County line."
The DeKalb County Sheriff's Office never had a policy in place when it came to arming off-duty deputies. The events in Chattanooga, though, prompted Harris to call a supervisor meeting Friday to change their procedures. For now, he said his deputies are strongly encouraged to carry concealed weapons when not on the clock, but he ultimately wants to make it a requirement.
The 52 deputies in the DeKalb County Sheriff's Office purchase their own on-duty firearms, but Harris said he plans to raise the roughly $25,000 to purchase backup weapons. He will look to donations from local business leaders and citizens, as well as pistol permit revenue to fund the effort. It is a move he said he has contemplated for years.
"We don't have backup," he said. "We're out here in the county by ourselves and you might be 25 minutes away from backup."
Harris said he also wants every citizen to be better prepared, too.
"We've had cutbacks everywhere in all these counties," he said. "It may take time to get a police officer or a deputy sheriff to where you need them to be, so people, need to get some kind of self-defense training."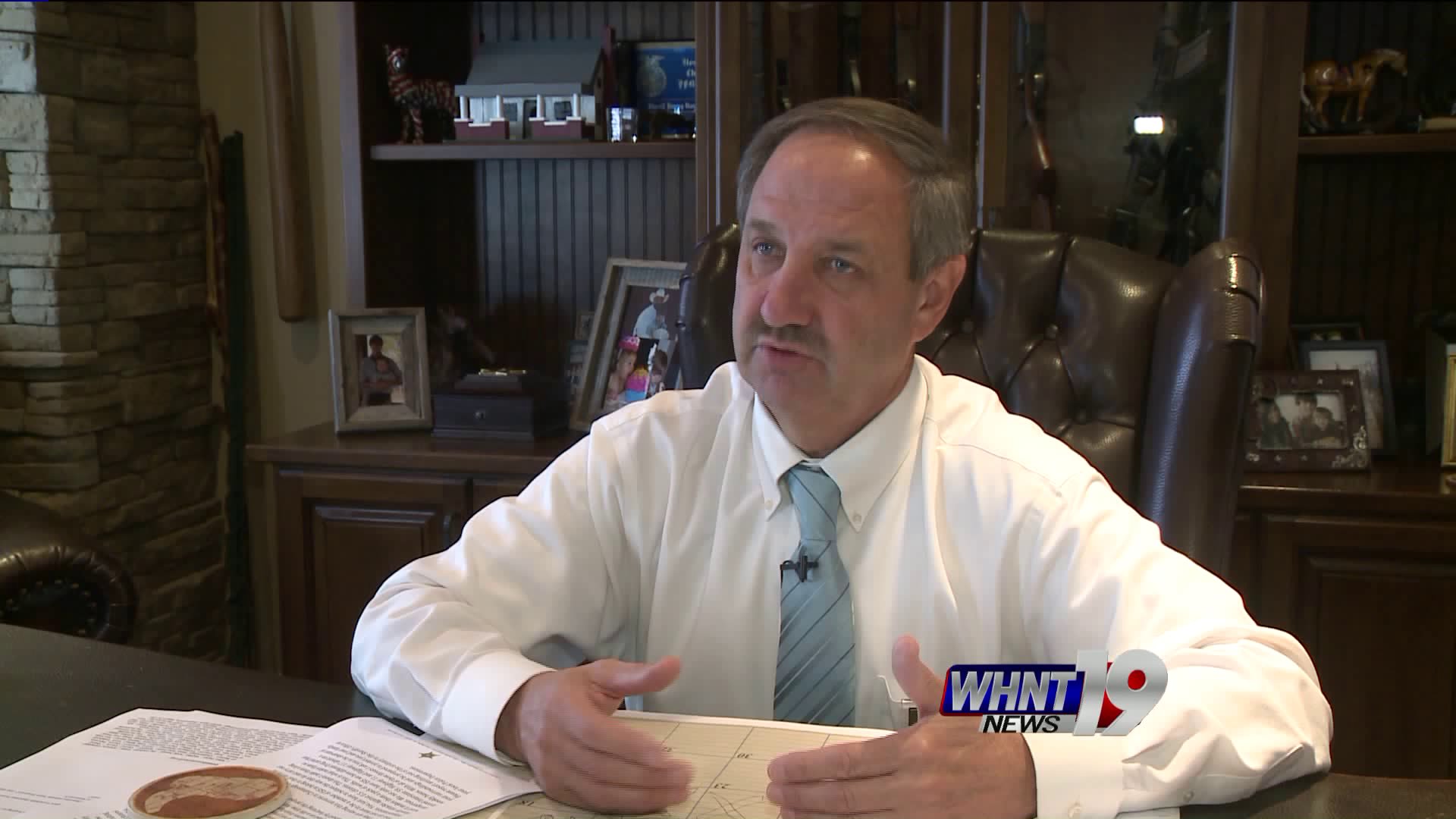 "This country is based on God, guns, and the right to protect ourselves. I think as sheriff, it is my place to protect the safety and security of our citizens. And help citizens in ways to protect their selves and their families," Harris said.
Harris said he doesn't agree with laws and policies that bar military personnel from having weapons available to protect themselves with. He also said every citizen needs to ask themselves if they are prepared to protect themselves.
"If you are not prepared, it is time that you get self-defense training or firearms training. As a Christian, I ask you to put your faith in God, and as a life time NRA member, it is time you learn to protect yourself by learning the proper and safe ways to handle a weapon," Harris said.
"They are saying this terrorist in Chattanooga was a [lone] wolf. You do not have to be a member of ISIS to belong to their terrorist organization. You just have to believe the way they do and carry out deadly attacks against U.S. citizens. This doesn't make them a [lone] wolf it makes them a pack of [wolves.] This is what makes them so dangerous."
Sheriff Harris ended his release by asking citizens to report anything out of the ordinary to the sheriff's office or your local police department.
Click here to read Sheriff Harris' full press release.