This is an archived article and the information in the article may be outdated. Please look at the time stamp on the story to see when it was last updated.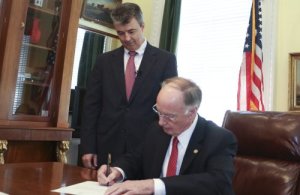 MONTGOMERY, Ala. – Steve Marshall, longtime Marshall County District Attorney, has been tapped to serve as Alabama Attorney General.
There have been a lot of moving parts in Alabama politics this week.  Marshall will serve the rest of Luther Strange's term, which expires in January 2019.
"Steve is a well-respected District Attorney with impeccable credentials and strong conservative values," Governor Robert Bentley said. "I know he will be a great Attorney General who will uphold the laws of this state and serve the people of Alabama with fairness. Steve has been instrumental in key legislation to protect Alabamians when it comes to opioid abuse, and I know he will continue to uphold the law as he serves as the state's top law enforcement official."
Strange was appointed U.S. Senator earlier this week, and will serve the rest of Jeff Sessions' term after Sessions was confirmed as U.S. Attorney General.
Marshall's background
Steve Marshall has been the District Attorney in Marshall County since 2001.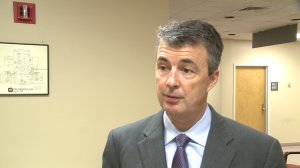 He was appointed to the role, but won re-election in all terms following. Marshall was originally a Democrat but switched to the Republican Party a few years ago.
He's prosecuted several high-profile cases, including the murder of Grant Police Chief Verlon LeMaster, who was killed in 2003.  He also prosecuted Jessie Phillips, who was sentenced to death for the murder of his wife Erica Phillips and the couple's unborn child.  A law passed in 2006 allowed prosecutors to charge Phillips with both deaths.
More recently, Marshall prosecuted Adrian Renteria for his role in a crash that killed four teens and injured several others.  He was found guilty of criminally negligent homicide.
Marshall is a native of Atmore and graduated from the University of North Carolina at Chapel Hill in 1987, and the University of Alabama School of Law in 1990.