This is an archived article and the information in the article may be outdated. Please look at the time stamp on the story to see when it was last updated.
MARSHALL COUNTY, Ala. – Three Marshall County inmates escaped this weekend. The staff discovered they were gone during Sunday night's roll call checks.
The Marshall County Sheriff's Office confirmed that all three of the inmates have been recaptured.
At around 2 p.m. on Monday, authorities gathered information that escapee Jose G. Martinez could be at a relative's house in Scottsboro. When deputies arrived, they spotted Martinez near the home.
Authorities took Martinez into custody and returned him to the Marshall County Jail. He now faces charges of escape.
As of 5p.m. investigators confirmed that the remaining two inmates, Jose Gilberton Rodiguez and Abraham Lopez, have been recaptured.
Guntersville police responded to a strong arm robbery call in the parking lot of a National Wireless cell phone store on Hwy 431. When officers arrived, two people took off. After a search, they found the two men near Pleasant Grove Road.
The men were identified as the missing inmates and taken into custody on robbery and escape charges.
Investigators have not released information as to how they escaped at this time, but two people have been charged with helping at least one of the escapees.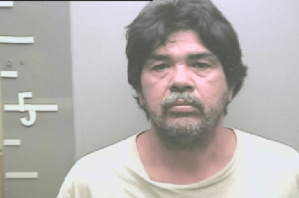 The Marshall County Sheriff's Office says they have arrested Belinda May Houk, 36, and Hilario Carmona, 50, in the case. They say the duo went to Guntersville to pick up Jose Martinez and drove him to their home in the Swearengin area. Investigators believe Martinez walked away from the home once they got there. Houk and Carmona are both charged with facilitating an escape.
All three inmates were housed in a minimum security dorm and were non-violent drug offenders, and none of the three had any disciplinary issues while they were incarcerated.
Authorities say that all three inmates appear to be in the United States legally at this time.