This is an archived article and the information in the article may be outdated. Please look at the time stamp on the story to see when it was last updated.
ALBERTVILLE, Ala. – Have you heard of the term 'catfishing?' It's used to describe what's happening in a local scam investigation.
Albertville Police issued a report that they were trying to find a man pictured in a Facebook profile that was being used to lure women and steal money from them. The profile is under the name 'James Braden' and the man wears a white cowboy hat in the photo.
Wednesday, WHNT News 19 got a call from Jonathan Smith, a married soldier who is from Knoxville. He said the pictures are of him. He also called Albertville Police to report this.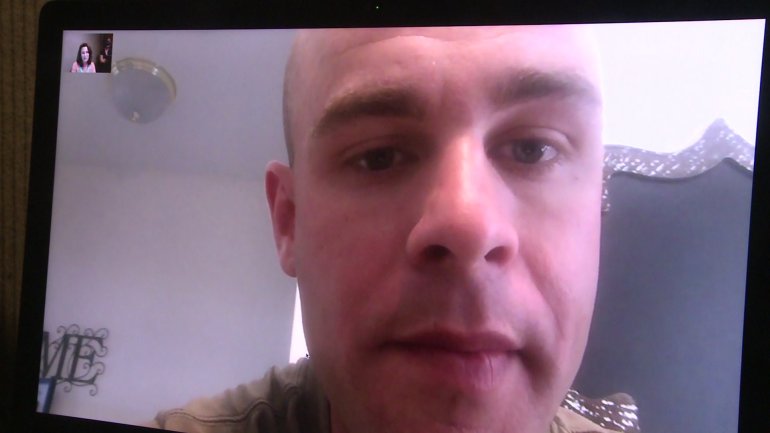 "One of my former soldiers who I had served with in Afghanistan had sent me a text message because I don't have a Facebook,  and he showed me that a story was trending on Facebook with my pictures, and he said someone's catfishing me," said Smith.
Albertville Police Assistant Chief Jamie Smith says someone using the pictures befriended a woman on Facebook. Eventually, that person asked for a favor.
"He brought a check to her to get her to deposit it in her local bank, in her account. Then he wanted her to cash the check basically and deposit it into another account," Assistant Chief Smith says.
The check was fake, and the banks caught on before the woman was scammed. The woman told police they met in person, and the man she met looked just like the man in the pictures she knew online.
After the would-be victim realized this was a scam, she received an email from somebody claiming to be an FBI agent. The email said she owed money, and if she didn't pay it there would be consequences. Assistant Chief Smith says come to find out, that email was sent from the same man who was trying to scam her the first time.
Police said the woman caught on by matching the email address to an older one from the person she knew as James Braden on Facebook.
Meanwhile, Jonathan Smith said this simply isn't him. He said someone ripped off the picture from his mother's Facebook account, and said the picture was taken in 2010. Smith said he really never wears a cowboy hat, either — he wore one in the photo because his grandfather asked him to.
"I've only been to Alabama a few times in my life driving from Tennessee to Louisiana, and I've never been to Albertville," Smith says.
Smith also said he was in Colorado at an Outback Steakhouse with friends on April 30, the day the woman reportedly met his look-alike. He said he gave this specific information to Albertville Police.
So far, there has only been one reported victim in this case.
If you have any information about who the real scammer is, you're asked to call Albertville Police at (256) 878-1212.