This is an archived article and the information in the article may be outdated. Please look at the time stamp on the story to see when it was last updated.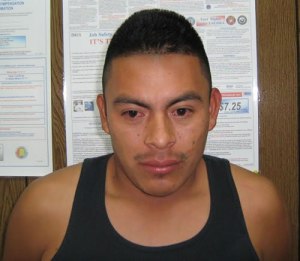 DEKALB COUNTY, Ala. (WHNT) – A man was booked in jail after a wreck Tuesday morning in Henagar that involved a school bus.
Henagar Police Chief Randell Smith said Pedro Pascual Francisco, 28, is charged with driving under the influence of alcohol.
The three-vehicle collision happened about 7:15 a.m. on Alabama Highway 40 near Longview Drive.  Chief Smith said a bus had come to a stop on the way to school, and a car was behind it and slowed. However, a truck  behind the car slammed into it, causing the car to go underneath the back of the bus.
The woman driving the car was taken to a nearby hospital to be checked.
Francisco was driving the truck. He wasn't hurt, but was arrested for DUI.
Schoolchildren were on the bus, bound for Henagar School, but they were not hurt, nor was the bus driver.
Chief Smith said Francisco is a legal resident.