This is an archived article and the information in the article may be outdated. Please look at the time stamp on the story to see when it was last updated.
VALLEY HEAD, Ala. (WHNT) — UPDATE: Friends and classmates gathered Friday night outside Valley Head School  for a candle light vigil to honor three children killed in an early morning house fire on Christmas in Louisiana.
Previous Story
HOUMA, La. (CNN/WHNT) – Three Valley Head children are dead and seven other people are hospitalized after a Christmas morning fire in Houma, La.
It happened around 2:30 a.m. on Christmas  in the Whispering Oaks Trailer Park.  The fire that ripped through the mobile home claimed the lives of a 13-year-old girl and her 11-and-12-year-old brothers. Seven others were hospitalized, including the children's father, who is in critical condition after running back into the burning home in an attempt to save his children.
WHNT has confirmed that the family was from Valley Head, Ala. They were in Houma visiting relatives, according to reports.
A source close to the family confirmed the identities of the children as Roxanna Mejia, Josue Mejia, and Rommy Bravo.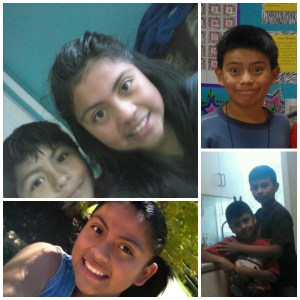 Neighbor Chantell Guillot saw the fire and ran to help.
"[I] felt the heat. Felt the heat. It was so hot," said Guillot. "I got socks and shoes for the lady who was walking and crying, the one who lost her children. They didn't want any help for them, they only wanted help for their kids."
"The daddy at first he thought he lost all four of his kids, he had four of them. And then come to find out, he found one of his little boys in somebody else's lap, and he fell down to the ground crying it was really sad," said Guillot.
The two adults who live in the trailer survived, along with their four children. They are all being treated for smoke inhalation. The home had no working smoke alarm. It was fully engulfed in flames when fire fighters arrived.
Investigators say the fire started in the living room, where the children were sleeping. Officials say there was a space heater there, and they're investigating if that's the cause.
"I've been doing this for 27 years, and it just seems every holiday, particularly Christmas, we have multiple fatalities," said state fire marshal Butch Browning.
"There was actually a pastor in this trailer before midnight, prayed with them for a prosperous and happy New Year. And then this tragedy occurred," said Browning.
Tara Kirby was Rommy's teacher this year. Before him, she had his brother and sister in her class. "They were the smartest, sweetest, most precious kids. Everyone liked them, they were always the teacher's helper, they were just very social, got along with everyone. Smiled all the time, just wonderful kids," Kirby says.
She says having to tell her room of fourth graders at Valley Head School that one of their peers won't be coming back is heartbreaking.  "They're nine and ten years old, so the reality will set in when they come into that classroom and there's an empty desk. They're babies, so it's going to be hard to explain to them," Kirby says.
Kirby, like most of the town, heard the news this morning. "Devastating. We were just heartbroken, because they were so loved by everyone."
She says the community is coming together to remember them.  "They were kind-hearted, loving sweet children," Kirby says.
A memorial fund has been set up at the Valley Head Citizens Bank so the community can donate to help the surviving family members.