This is an archived article and the information in the article may be outdated. Please look at the time stamp on the story to see when it was last updated.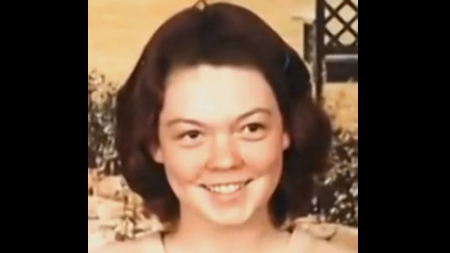 DEKALB COUNTY, Ala. - Murder victim Lisa Anne Millican's family held a press conference to address the next steps in their pursuit of justice.
Judith Anne Neelley and her husband Alvin abducted Lisa Ann Millican from a shopping mall in Georgia in 1982. The young girl was sexually assaulted and injected with drain cleaner before being fatally shot. Authorities found her body in Little River Canyon.
Governor Fob James commuted Judith Anne Neelley's sentence back in 2003, changing it from a death sentence to life in prison, giving her the possibility for parole. Lisa's family says this decision, along with other state laws, have stood in the way of her justice.
The family is pairing with attorney Troy King, in hopes of making some future changes. King said he was a legal aid in the governor's office when James made the big decision. He said no one knew he commuted Neelley until it was done. "Governor James made that decision without any of his staff."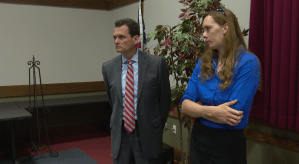 King said he met the Millican family at Neelley's parole hearing. "I don't believe there's anybody who believes that Judith Anne Neelley should've had a parole hearing."
It took a state parole board less than a minute to deny parole to the convicted killer who has spent more than 30 years in prison for the death of the 13-year-old girl.
He said Cassie Millican reached out to him for help, to fight what they say are the many flaws in the Alabama legal system. "You don't know how little rights you have until you're stand in our shoes," said Millican.
King said Lisa's rights were gone after her death, due to having no estate. This means her rights couldn't be passed on to other individuals. They want to improve this law to help protect a victim's image. "We have seen her name disrespected," said Millican. "We've been through the process. My husband has to live it everyday. My mother-in-law has to live it everyday."
The family also wants stricter laws surrounding criminals, their agents or any other outlet profiting off of these crimes. They also believe the governor's right to alter sentences should be revised. "If we're going to parole someone, the victim, the district attorney, someone like Mike Odell, the attorney general, would all have a right to have notice and be heard," said King. "The public should have a right to know what's going on."
Millican's family along with King said they understand that these changes will take a lot of research and huge legislative movements. "But what an incredible legacy to have a law named in honor of Lisa." They say the goal is to prevent something like this from happening to other families in the future.
King said they hope to have something drafted in time for next year's legislative session.