This is an archived article and the information in the article may be outdated. Please look at the time stamp on the story to see when it was last updated.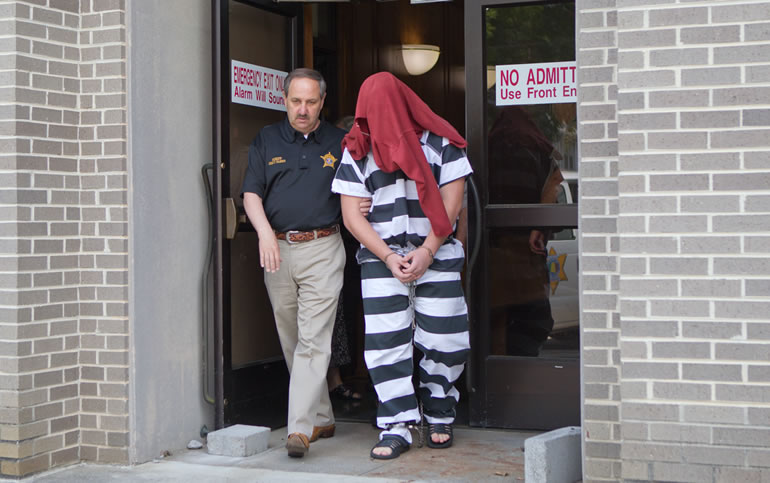 FORT PAYNE, Ala. (WHNT) – A 14-year-old boy being held in a DeKalb County woman's death is now officially charged with her murder.
The teen, whose name is not being released due to his age, has been in custody since Tuesday.  That's the day Kelena Annette Hicks was shot at her home on County Road 99 in the Mount Vernon community near Fort Payne.  Hicks, 38, was rushed to Huntsville Hospital where she died.
Investigators have not released details of the crime, nor have they publicly said how the teen and woman are connected.
Friday, the juvenile appeared before District Judge Steve Whitmire in a closed hearing.  Deputy District Attorney Bob Johnston detailed the events which led to Hicks' death.
The judge appointed lawyer Robert Ray to represent the juvenile, who is now officially charged with murder.  Matt Green was also appointed to serve as the teen's guardian during the upcoming proceedings.
Judge Whitmire found there was probable cause to keep the teen in custody.  The state filed a motion to have the teen certified as an adult for trial.
Another hearing to review that matter will be scheduled after August 1.
The suspect was returned to Anniston, where he will remain until then.
Funeral details
Kelena Hicks' funeral service will be 3 p.m. Saturday, June 28 at Perry Funeral Home Chapel, located at 1611 East Bypass in Centre, Alabama.  Rev. Lynn Hughston will officiate.  Burial will follow in Tates Chapel Cemetery. The family will receive friends from 6 until 8 p.m. Friday.  More information is available at perryfuneral.net.
Kelena Hicks was a native of Cherokee County and worked at Leesburg Yarn Mill.