This is an archived article and the information in the article may be outdated. Please look at the time stamp on the story to see when it was last updated.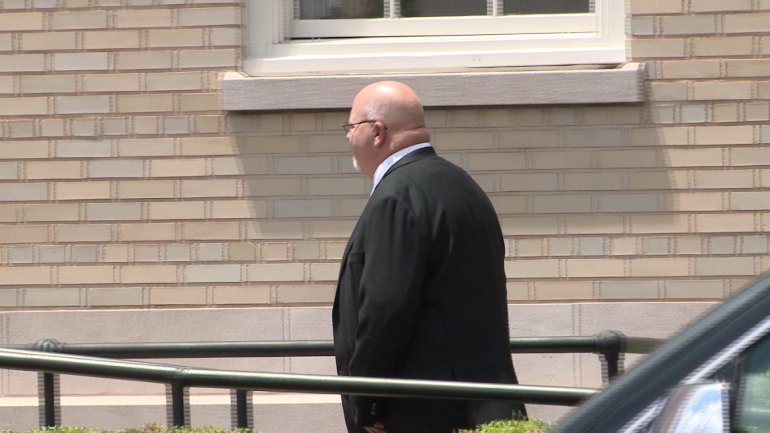 HUNTSVILLE, Ala. – A jury has convicted Stevenson Police Chief Daniel Winters on federal assault and excessive force charges.
WHNT News 19's Brian Lawson was in the courtroom for the verdict.
Jury finds Stevenson police chief guilty on federal assault excessive force charges. @whnt

— Brian Lawson (@BrianLawson15) July 14, 2016
Jury deliberated an hour. @whnt

— Brian Lawson (@BrianLawson15) July 14, 2016
The jury got the case Thursday morning and deliberated for about an hour. The trial began Monday, and testimony took place most of the week at the federal courthouse in Huntsville.
In March 2015 a friend of Winters, Stevenson businessman Bobby Hicks, discovered his funeral home had been burglarized, including a grandfather clock.
Federal prosecutors told jurors that the two men went into a home and began beating the burglary suspect, David Fulmer.
The defense says Fulmer came running towards Chief Winters and Hicks.
Defense attorney Robert Ray said Winters didn't have a gun or handcuffs to subdue the suspect.
Robert Posey, first assistant U.S. Attorney for the Northern District of Alabama, said they were pleased with Thursday's verdict.
"These kind of cases can be difficult for the prosecution, but civil rights enforcement is a priority for our office," Pose said. "The trial team did an excellent job putting the case together for the jury."
The case was prosecuted by Assistant U.S. Attorney Laura Hodge, a chief of the Huntsville branch of the U.S. Attorney's office and Samantha Trepel, a trial attorney for the Civil Rights Division of the U.S. Department of Justice.
Winters faces a maximum sentence of 10 years in prison per count. His sentencing is set for Oct. 27.
Posey said the burden of proof in civil rights cases is heavy, as prosecutors have to show the officer acted willfully — that he knew it was wrong at the time he acted.
"It is a crime to willfully deprive someone of their constitutional rights, particularly  when there is bodily injury," he said. "We feel it is important to enforce the civil rights laws.  Most police departments and officers will tell you they can't do their jobs if they don't have the support of the community.
"If an officer or a few officers violate the trust the community places in them, it hurts not only the victim, but the police in general."