This is an archived article and the information in the article may be outdated. Please look at the time stamp on the story to see when it was last updated.
Note: The above video of Adrian Renteria was shot after the youthful offender status hearing, not during the proceedings. 
MARSHALL COUNTY, Ala. - A young man charged in the deaths of four people following a 2013 wreck in Guntersville had a court hearing Monday.  Adrian Renteria, 22, was seeking youthful offender status, but the judge denied, that, ruling that Renteria will stand trial as an adult.
Renteria is charged with four counts of manslaughter and three counts of assault.  The charges stem from a car wreck on Highway 431 near Guntersville in July 2013.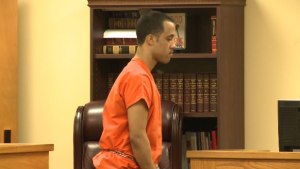 Prosecutors say Renteria is to blame for the two-vehicle wreck that killed four people, 19-year-old Ryan Lawson, 21-year-old Blake Keener, 13-year-old Maegan Cordell and 18-year-old Ruben Pacheco.  All four were in a truck that collided with the car Renteria was driving.  Investigators say Lawson was driving the truck, Cordell was a passenger in the truck and Keener and Pacheco were in truck's bed.
Many family members of Renteria and the victims were in court for the hearing.  The defense called two witnesses to testify about Renteria's character, who said the defendant has changed during his time in jail.  One of the girls called to the stand said Renteria has come closer to God and wants to be a family man to his young daughter.
The prosecution countered by questioning that witness about Renteria's behavior and lifestyle choices prior to the wreck.
The defense called a second witness who said Renteria has matured since the collision.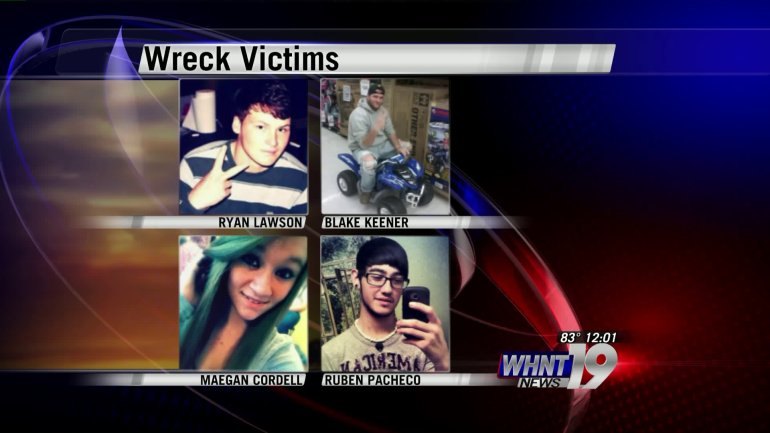 The prosecution called an Alabama State Trooper to the stand, who was the first person to respond to the scene that day.  There were tears in the courtroom as the trooper testified.  The trooper said Renteria initially told him he was a passenger in the car that hit the truck.  The trooper said the car was going very fast, 92 miles per hour, and was very close to the truck, and was also involved in reckless driving or 'horseplay.'
Renteria later admitted he was the driver, the trooper said.
The defense said the wreck was the cause of "kids being kids." Renteria's lawyers asked the court to grant youthful offender status to give him the opportunity to make right and give him the chance to grow up and put family first.  The prosecution said this was not a bad decision, it was a criminal act involving speeding and reckless behavior.
Family members cried as the judge denied Renteria's motion for youthful offender.  He will stand trial as an adult.