This is an archived article and the information in the article may be outdated. Please look at the time stamp on the story to see when it was last updated.
HOLLYWOOD, Ala. (WHNT) — A search warrant for a local business lead Hollywood Police to a hydroponic marijuana operation, a moonshine still, multiple automatic weapons and firearms near an elementary school.

Hollywood Police Chief Jason Hepler says the department and Alabama State Troopers searched M&M Welding on County Road 33 late Monday afternoon. He says in addition to the other findings, officers also were able to confiscate ten to 15 gallons of moonshine from the business.
Chief Hepler says M&M Welding is near an elementary school in Hollywood.
Mack Allbert faces charges including possession of marijuana, drug paraphernalia, and distilling prohibited liquors.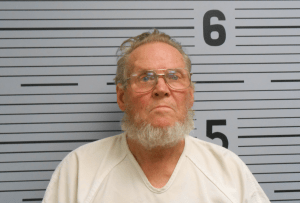 Chief Hepler says the Bureau of Alcohol, Tobacco, Firearms and Explosives is helping with the investigation into the automatic weapons. He says Allbert will face more charges.