This is an archived article and the information in the article may be outdated. Please look at the time stamp on the story to see when it was last updated.
GUNTERSVILLE, Ala. (WHNT) – A Marshall County grand jury has indicted a Guntersville woman for manslaughter following a wreck that killed a 5-year-old boy earlier this year.
Five-year-old Chaysen Garner died when he was thrown from a vehicle on Alabama 69 in March.  His aunt, Chasity Leann Garner, was driving the 2003 Toyota Sequoia.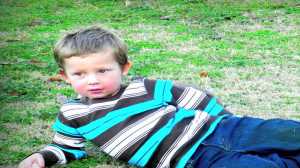 Prosecutors say she was under the influence at the time.  They did not specify what type of substance.
Chasity Garner was arrested Tuesday, October 21 and booked in the Marshall County Jail.
The one-vehicle wreck happened March 3, 2014 at the intersection of Highway 69 and Union Grove Road in Guntersville.
Chaysen Garner was taken to Huntsville Hospital, where he died of his injuries.  Another passenger in the vehicle was not physically hurt.
Chasity Garner is being held on a $100,000 bond.