This is an archived article and the information in the article may be outdated. Please look at the time stamp on the story to see when it was last updated.
GRANT, Ala. – Police say they arrested a man Wednesday who was making and selling fully automatic weapons.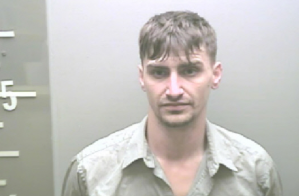 Tommy Eugene Trotter, 30, was arrested at his home on 2nd Street East in the small town of Grant.
Guntersville Police investigators said they had been investigating Trotter for several months.
He was charged with possession of a short-barreled shotgun and possession of a shotgun with an altered serial number.
"He was manipulating semi-automatic pistols to make them fully automatic pistols," said Investigator Mike Turner.
Turner added Trotter was also trying to make more powerful guns automatic at his home, which is in the heart of Grant. He said Trotter doesn't have approval to own an automatic weapon, and he was selling them. "That's the danger he posed to the community and to law enforcement, is whoever had the money to buy them, that's who he was selling to," Turner said.
Law enforcement agencies got complaints about automatic gunfire in the area. "We found spent casings of 5.56 rounds, which is, you know, your ARs. So he looked to be shooting there in his front yard," Turner said.
Trotter's home is yards away from the Kate Duncan Smith DAR School, a K-12, and a daycare is just down the road.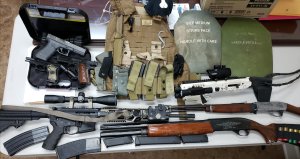 Investigators also found tactical gear, drugs, and paraphernalia in the home. "He had ballistic plates that were rated up to I believe a .308 round. Then he had regular body armor," Turner said.
Turner said the findings are alarming.
The Bureau of Alcohol, Tobacco, Firearms and Explosives, FBI, Marshall County Sheriff's Office, Alabama Law Enforcement Agency and Albertville and Boaz police departments helped in the case.
The investigation isn't over, and investigators could make more arrests. Trotter is in the Marshall County Jail held on a $500,000 bond.