This is an archived article and the information in the article may be outdated. Please look at the time stamp on the story to see when it was last updated.
GUNTERSVILLE, Ala. -- The family of two of the victims in the triple homicide in Guntersville laid them to rest Thursday. Police opened Mulberry Street to the public after nearly a week of investigation.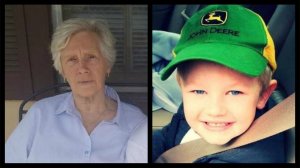 Marie Martin and her great-grandson Colton Lee's funerals were held in Guntersville Thursday. They were found dead at her home on Mulberry Street on Friday. Martin was looking after seven-year-old Colton when police say a man named Jimmy Spencer came into her house and killed them. Police say he also killed her neighbor, Martha Reliford, in her home across the street.
The scene is quieter now. Mulberry Street is back open to traffic after police closed it for nearly a week while they meticulously processed the scene.  Guntersville Police turned one of the homes over to the family. Chief Jim Peterson said they want to help that neighborhood get back to some kind of normal as soon as possible.
Peterson said they've been in contact with the victims' families, and made themselves available to answer questions and help them in any way they can.
Spencer is facing four counts of capital murder. Police have not released a motive or the cause of death just yet but did say the victims were killed at different times and called the situation brutal. Marshall County District Attorney Everette Johnson said Spencer had been in the neighborhood before and had visited Reliford or another person at the home. He said that person is not a suspect in the triple homicide.
The crime scene looks different now. Caution tape blocking the street is gone. It's also gone from one of the homes. There is still a police presence, but not as much as before. All of the extra equipment brought in to help the officers do their jobs is gone.
For the officers and investigators across the agencies involved, this is a case that will stick with them. "It's devastating to everybody to deal with, and believe me, it's not something that you go home and forget over a period of time," said Marshall County District Attorney's Office Chief Investigator John Young.
Several of the people involved in this investigation have families. With a victim as young as 7-year-old Colton, it hit home. "I've got a slew of grandkids, a couple of great-grandkids, and got a new one coming in October," Young said. "Is it personal at the time, yes. Our job is to not let that interfere with what we do."
Peterson said at the appropriate time he will do what he has to do for the officers in his department who have been impacted. "We can compartmentalize and get pretty focused. If we couldn't, we couldn't do this at all, but I need to be conscious of the fact that we're human beings."
The man police say is responsible for this, Jimmy Spencer, has been in prison for a good number of years and he was just recently released. He's been staying in Guntersville on park benches and in motels. Now, he's in the Marshall County Jail held under no bond.
A GoFundMe account has been set up in order to help the family to help pay for expenses and set up a memorial "to bring honor to Marie and Colton."
A family member of one of the victims released the following statement to the public:
"The family of Marie Kitchens Martin and Colton Ryan Lee wants the public to be very diligent when coming across prayer vigils and GoFundMe's for the family. An organization called "Lock Dwn Ranch Outreach" has created a prayer vigil event for the victims on July 28 from 6:00 p.m. until 8:00 p.m. at Civitan Park. However, the family has nothing to do with the organization nor the prayer vigil. Many churches have been supporting and helping the family during this time. The family also wants to thank the police officers and investigators for all their hard work and everything during this process as well. The family urges to be careful where you donate money to. The family also requests that if people want to donate, they should donate to the police officers and bring them waters or feed them meals."