This is an archived article and the information in the article may be outdated. Please look at the time stamp on the story to see when it was last updated.
ALBERTVILLE,  Ala. (WHNT) — A Marshall County judge found there was enough evidence to hold four people charged with capital murder over to a grand jury.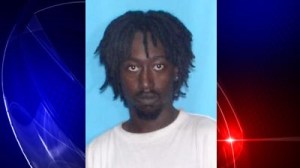 The victim, Willie Coleman, Jr. was from Tuskegee.
Coleman, 22, was killed January 9, 2014 at a home on Valley View Drive. Albertville Police say Coleman was staying there at the time.  He was shot in the face with a shotgun.
Police say Shontavious Williams, JaMichael Kinchen, Derunteze Parker and Maya Morris are charged with capital murder.  They were arrested in February.
Police says investigators believe the murder stemmed from a robbery.
All four people charged are from Gadsden. "We do know what brought them up here, but as I said, that's part of the investigation we can't release yet," Chief Pollard says.
Coleman's mother, Debbie Coleman, says she can't understand why someone would kill over money.
"That's no reason to kill somebody," she said. " Get out and get em a job.  Quit robbing and killing people and taking stuff that don't belong to them.  They took a precious life.  Willie was a good child.  My only son and my baby."