This is an archived article and the information in the article may be outdated. Please look at the time stamp on the story to see when it was last updated.
GUNTERSVILLE, Ala. — A longtime part of the Guntersville Municipal Airport and its Homer B. Wilson Jr. Vintage Museum passed away in a plane crash in Florida. William 'Bill' Greenhaw left from Marshall County to visit his son and never made it.
Greenhaw was a big part of the Guntersville Airport, its vintage airplane museum, and a seasoned pilot. He could tell you everything there was to know about the planes in the museum and had a story for each of them.
Friday morning, the news that he wouldn't be coming back to Guntersville hit hard. "He was on a flight from here Wednesday afternoon to go see his son down in Melbourne, Florida. He was going down to spend a few days with him," explained airport manager Bob Martin, who called Greenhaw a friend.
Martin said Greenhaw was expected back on Saturday. It was a flight he had done many times. "He left here two o'clock time frame. Sometime after five he sent a text message to his son down in Melbourne that he was having some head winds, and he would be late. Last transmission."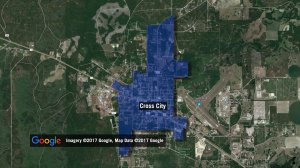 Crews found the wreckage north of Cross City, Florida, Friday morning. There's no word yet on what happened.
Back in Guntersville, saying Greenhaw will be missed is an understatement. "Bill has been active out here for many, many, many years in just tremendous ways," Martin said, "He was just everybody's friend, good to work with. I can't say enough good things about my friend Bill."
Martin says the news is devastating. "It's bad for Guntersville Airport and our aviation community here in Guntersville. He's known by a lot of people."
Greenhaw worked with local kids to get them interested in flying. He was president of the local chapter of the Experimental Aircraft Association.