This is an archived article and the information in the article may be outdated. Please look at the time stamp on the story to see when it was last updated.
ASBURY, Ala. (WHNT) — The storm that rolled through the Tennessee Valley Thursday evening and Friday morning took its toll on some areas in Marshall County.
Asbury Volunteer Fire Department Chief Albert Childress says the storms hit Asbury hard in some areas.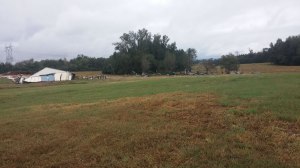 "We had two chicken houses destroyed and had a few trees and the damage only looked like it was a half a mile stretch," Chief Childress said.
Debris from one of the chicken houses on Martling Road was blown about a half a mile down, landing in fields and trees. The other chicken house was collapsed.
Trees on Martling Road had to be cleared for morning traffic. Chief Childress said, "The trees just twisted off, looked like about 20 foot up like a normal tornado does, didn't see any picked up by the roots, they were all twisted off."
He says the damage was only in one area of Martling Road, but fortunately, no one was injured.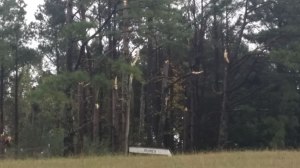 Jackson County and DeKalb County EMA officials say they do not have any reports of extensive damages.
There is no word yet on what kind of storm hit Asbury.