This is an archived article and the information in the article may be outdated. Please look at the time stamp on the story to see when it was last updated.
GUNTERSVILLE, Ala. -- It's been seven years since the April 27, 2011 tornadoes devastated the state. Lake Guntersville State Park was hit hard, but things are rebuilt now, and park staff says there's more to offer.
Lake Guntersville State Park looked like a game of pick up sticks. "If there's a good way to show sheer devastation, that's what it was here," said park superintendent Michael Jeffreys, "The first time seeing it and afterwards was indescribable, and I heard that from so many people."
The storm devastated both campgrounds. "A loss of upwards of 15,000 trees," Jeffreys added.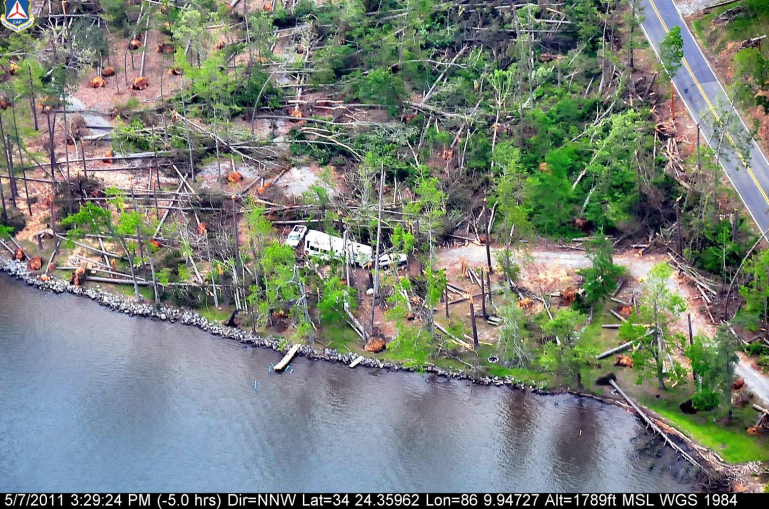 It closed down the Lodge and destroyed buildings. Park staff says luckily, no one was hurt.
Things are different now. They rebuilt. Crews are putting the finishing touches on a new event center, located in an area that once held something else. It will be available for guests to rent out.
"We've got new trees growing, we've got our new activities building that's about to come online," Jeffreys said, "We've got camping cabins that are rented through a concessionaire." There's a zip line course, and new trails in the works. A splash pad is slated to open by Fall, and upgrades are planned for Town Creek, a camping and fishing destination in the park.
"Our golf course is in the best shape I've seen it in 15 years. We've just got an array of things for the whole family to do," Jeffreys said.
Seven years ago state park staff were picking up the pieces. Now they're looking ahead.