This is an archived article and the information in the article may be outdated. Please look at the time stamp on the story to see when it was last updated.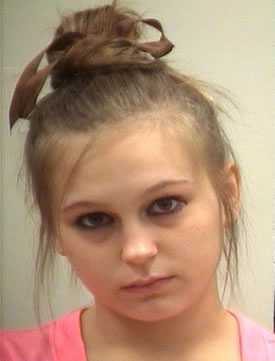 CROSSVILLE, Ala. (WHNT) — The DeKalb County Sheriff's Office says a Crossville woman is charged with abusing her baby boy.
Deputies say Sabrina Sprayberry, 20 is indicted on a charge of aggravated child abuse.
DeKalb County Sheriff Jimmy Harris says the Department of Human Resources contacted them about a suspected child abuse case in Crossville.
Deputies say in August, Sprayberry called 911 and reported her 8-month-old son had fallen and needed medical attention. Sprayberry took him to Marshall Medical Center.
Deputies say the baby was evaluated and then flown to a Birmingham hospital for surgery.
Sheriff Harris says eventually, the investigation showed the mechanism of injury did not match the nature of injury.  A grand jury indicted Sprayberry, and she was arrested and booked into the DeKalb County Jail. She was released on $25,000 bond.
Sheriff Harris says the child is safe, and in the custody and care of DHR.
"A lot of hard work went into this case thanks to DHR, investigators, and the hospital. It is always sad when a child is injured, especially a child of this age," said Sheriff Harris.