This is an archived article and the information in the article may be outdated. Please look at the time stamp on the story to see when it was last updated.
FORT PAYNE, Ala. (WHNT) - The DeKalb County Sheriff's Office says a man has been charged with capital murder in the case of another man found dead last Sunday, August 31 near Ider.
The man's body was found in a wooded area, and investigators have been working all week to determine who he was and how he died.
DeKalb County Sheriff Jimmy Harris said the victim in the case was Daniel Thomas Fuller, 33, of Geraldine.  He was reported missing on August 12.
The suspect is Daniel Adam Beaty, 32, of Valley Head.  He has been in the DeKalb County Jail since mid-August on unrelated charges. Sheriff Harris says after investigating they were able to obtain a warrant for the capital murder charge. "He did give us a statement this morning, he did admit what he did," Sheriff Harris says.
Sheriff Harris says Beaty told investigators he knew Fuller. "He claims it was over a girlfriend, whether that's true, we don't know."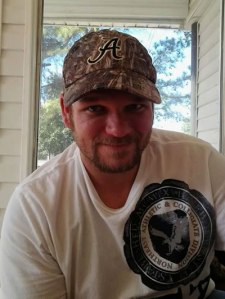 Fuller's disappearance
Daniel Fuller's family members said it wasn't unusual for Fuller to be gone for long periods of time, but they hadn't heard from him for several weeks when they reported him missing.
The Sheriff's Office started to track the case on August 13 and began to follow leads on Fuller. His car was reported to be near Ider and was found in late July, but there was no sign of him.
Horseback riders found Fuller's body in a wooded area near the Mule Day campground in Ider on Sunday.  The Ider Police Chief had asked the riders to help look for the man, and sent them to that area after receiving a tip."We got a little information where the body might be located," Sheriff Harris says.
Investigators collected evidence and sent Fuller's body to the Alabama Department of Forensic Science in Huntsville for an autopsy.
Tight case
Fuller's identity was not released until today, and his cause of death is not being released at this time due to the sensitive nature of the case. "I will say without going into too many details it was a very brutal murder," Sheriff Harris says. Sheriff Harris says Beaty took some of Fuller's personal property and sold it after the murder.
"We are glad to have a suspect in custody," said Harris. "We can't reveal details of the case because we are still interviewing witnesses and gathering evidence. We have a lot of evidence to submit to the lab and we are very confident in our case so far."
Sheriff Harris said his investigators have interviewed more than a dozen people this week as they worked to identify the suspect.   They presented evidence to District Attorney Mike O'Dell, and a capital murder warrant was obtained for Beaty.  He is being held in the DeKalb County Jail without bond.
Investigators have also been in communication with Fuller's family.
"This is a tragic situation for both families and everyone involved," Sheriff Harris added.