This is an archived article and the information in the article may be outdated. Please look at the time stamp on the story to see when it was last updated.
DEKALB COUNTY, Ala. – The DeKalb County Sheriff's Office said they arrested a man with multiple theft and burglary warrants overnight.
Terry Don Wooten, 34 of Powell, was arrested around midnight.
Deputies said Wooten fled in a Gold Chevrolet Impala with a Jackson County (39) tag on DeKalb County Road 48 near Powell on Wednesday.
According to police, Wooten stole a motorcycle from the Powell area several weeks ago and broke into several houses.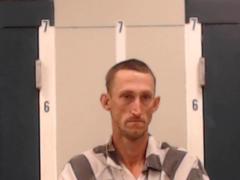 Wooten was charged with drug possession and drug paraphernalia possession at the time of his arrest, authorities said. A woman with him, Melissa Fossett, 37, of Section, also faces the same charges.