This is an archived article and the information in the article may be outdated. Please look at the time stamp on the story to see when it was last updated.
DEKALB COUNTY, Ala. - With elections coming up, DeKalb County and Fort Payne residents can expect to see a few property taxes on the ballot. Officials want everyone to know that these taxes are not new, they're renewals.
"Unfortunately for us, it's kind of a crazy deal. All of our property taxes came up for renewal at the same time which is very unusual," said DeKalb County Superintendent Jason Barnett.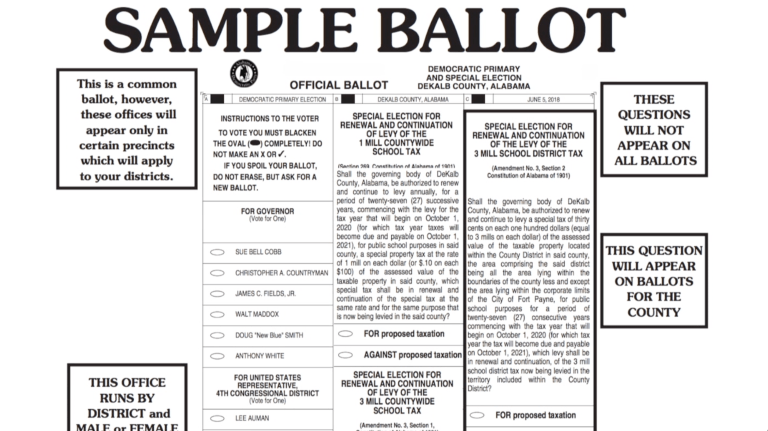 These property taxes are voted on every 20 to 30 years. These are taxes that residents currently pay. School officials say the money from these taxes are vital for the school system -- and their day to day operations. "This is something that we get and the people of DeKalb County get to decide, here some means we get to focus on and we have some flexibility in this money."
These funds go to things like career and technical education programs, as well as staff and school security measures. "That's something that's very important and we hope to spend much more money on that," said Barnett.
DeKalb County along with Fort Payne school officials say this money is vital to the growth of the schools in the communities they serve. "It's nothing new. It's not asking for additional funding. It's things you've already been supporting."
In order for DeKalb County schools to participate in the state's educational foundation program, which funds all of their teaching units, they must have $10M to match. These funds are used to make that match.