This is an archived article and the information in the article may be outdated. Please look at the time stamp on the story to see when it was last updated.
DEKALB COUNTY, Ala. — A DeKalb County family with four kids wants to know who stole their dog right out of their front yard.
Things are usually pretty quiet outside a home near Geraldine on DeKalb County Road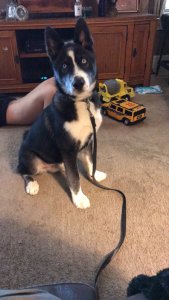 Toys, bikes, and a pool are scattered around the yard, but something is missing: a purebred Siberian Husky named Axel. Someone stole him right out of the yard.
Jessica Todd found tire tracks. "The neighbor said he saw somebody in a 90s model black Chevrolet pickup pulling a utility trailer with a zero turn radius mower on it, and there were two males."
But the neighbor didn't get a good description of them.
Todd's family has already been dealt a tough hand. She's working four jobs to keep up. "My husband was in a really bad car accident back in December and it's left him disabled. I'm the only one working. That's why we had to move back in with my mom and my dad. Our only vehicle, I can't even afford to pay for it now."
"Now to take the dog on top of that. I worked so hard to be able to get that puppy," Todd said through tears.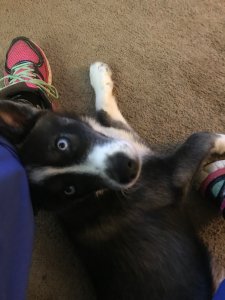 The family just wants their dog back. They won't press charges.
"They didn't just take a dog," Todd said, "They took a family member. They took my kids' buddy. My three-year-old has gotten up every day and asked me 'mamma, where's Axel?'."
"He's a good dog and we miss him."
You can call the DeKalb County Sheriff's Office if you know where Axel might be or have information on who might have taken him.