This is an archived article and the information in the article may be outdated. Please look at the time stamp on the story to see when it was last updated.
FORT PAYNE, Ala. (WHNT) – The DeKalb County District Attorney has made an arrest in what was initially thought to be an accidental shooting.  A 13-year-old Collinsville boy died on Sunday, and his half-brother is now charged.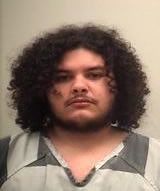 Austin Buchanan, 20, was arrested Thursday and booked in the DeKalb County Jail.  He is charged with reckless manslaughter.
Eli Estrada, 13, was shot Sunday, May 17 at a home on County Road 51 in Collinsville.
It was initially believed Estrada was shot by accident on Sunday, May 17.  Sheriff Jimmy Harris said Monday that a relative of the boy was in the home with a gun that discharged.  Paramedics took the boy to DeKalb Regional Medical Center, where he was pronounced dead.
District Attorney Mike Odell the initial investigator had limited information because several witnesses had left the scene after the shooting happened.  A few days later, once the autopsy was performed on Estrada, findings indicated the shooting was not an accident, and follow-up interviews with witnesses also indicated this.
Odell didn't release specifics on why they moved to charge Buchanan.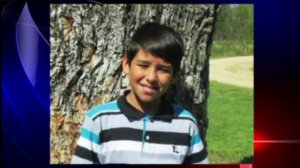 Collinsville Funeral Home is handling the services.  A viewing will be held Thursday, May 21 from 5-8 p.m.  The funeral is Friday, May 22 at the Collinsville Community Center.  A gofundme account has been set up to help with funeral costs.