This is an archived article and the information in the article may be outdated. Please look at the time stamp on the story to see when it was last updated.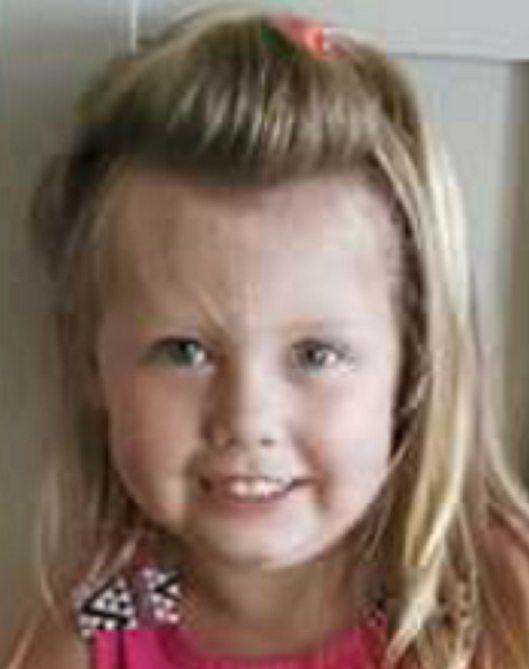 DEKALB COUNTY, Ala. — The DeKalb County Sheriff's Office confirms they have found the missing 3-year-old child who was reported missing on Thursday evening. Deputies tell us Serenity Dawn Sanders was found around 7:30 this morning roughly 500-600 yards from the house. She was unharmed and seemed to be okay, but was taken to an area hospital to be checked out.
Authorities say  they received a call around 8:00 Thursday night saying Serenity walked away from her home on County Road 957 in the Lebanon community. Within 30 minutes, the following agencies started showing up to help in the search: Peaks Corner Fire Department, Collinsville Rescue Squad, Collinsville Fire Department, Geraldine Fire Department, Geraldine Rescue Squad, DeKalb County EMA, Alabama Law Enforcement Agency, Geraldine Police Department, Collinsville Police Department, Saint Clair County Correctional Facility K-9 Team, SARTEK, North Alabama Search dog Association, Fort Payne Police Department, Alabama Game and Fish, State Probation and Parole Office, DeKalb Ambulance Service, DeKalb County Drug and Major Crimes Unit, State EMA, Deputies, Investigators, multiple citizens, and Fort Payne Municipal Airport opened to refuel the helicopters.
"The amount of support that was received from all these agencies and citizens that came to assist in finding this little girl just goes to show what a great County that we live in," says Chief Deputy Michael Edmondson. "We are so thankful that she was found unharmed and okay. Thank you to all that assisted in this search."