This is an archived article and the information in the article may be outdated. Please look at the time stamp on the story to see when it was last updated.
DEKALB COUNTY, Ala. (WHNT) – DeKalb County Sheriff Jimmy Harris and his team are asking the public for tips in a series of cattle thefts.  There's also a separate incident where some cows were shot.
Thefts in New Harmony Community
Sheriff Harris says between May 13-24th, his office received a call that about 50 head of cattle, along with a John Deere Gator and other farm equipment were stolen from County Road 58 in New Harmony.
About 35 of the cattle were stolen between May 13-15th.  Twenty cows weighed between 1,000 and 1,200 pounds and 12-15 calves weighing between 100 and 200 pounds.  The cattle are black, brown and a few have white faces.  They are Brangus type crossbred cattle, and may have a yellow ear tag with numbers below 100 in their right ears.  The right ears may also be notched.
Between May 23-24th there was a second theft at the residence.  In this incident, three cows, nine calves and the John Deere Gator were stolen.
Sheriff Harris said there is a $5,000 reward for information leading to an arrest and conviction in this case.
Thefts in Whiton Community
The Sheriff's Office says there were three more cattle stolen from another farm in the Whiton community on County Road 58. The cattle are black baldy heifers, weighing between 600 and 750 pounds, with yellow tags in their left ears. Tag numbers are 1311,1312 and 1313.  They are Z tags with written numbers, the Sheriff's Office says. There is $2,500 reward offered for an arrest and conviction in this case.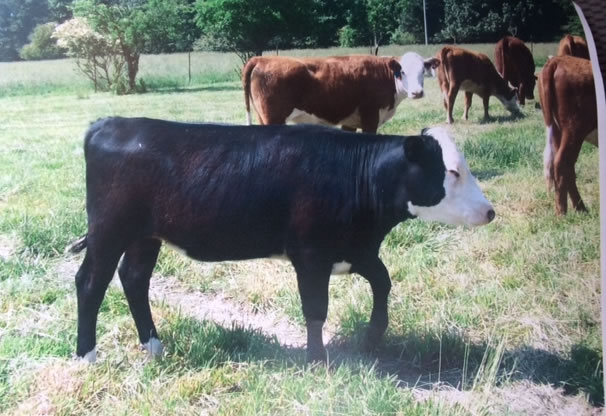 Cattle Shot
On May 25, there was a report of two cattle found shot on County Road 458 in the Fort Payne/Lebanon community.  There is a $2,500 reward for information that leads to an arrest and conviction in this case.
If you have any information about either case, please call Special Agent Ira Jay Whitehead at (256) 603-9032 or Special Agent Tim Mathews at (256) 845-0465 with Alabama Agriculture and Rural Crime Unit or Investigator Craig White at (256) 845-3801 with the DeKalb County Sheriff's Office.  You can remain anonymous if you wish.
"The DeKalb County Sheriff's Office and the State Law Enforcement Agency Agricultural and Rural Crime Unit are working hard together on these cases," said Sheriff Harris.  "If anyone has any information or sees anything out of the ordinary of cattle been moved or transported please call the DeKalb County Sheriff's Office, or your Police Department or the numbers above with the information."