This is an archived article and the information in the article may be outdated. Please look at the time stamp on the story to see when it was last updated.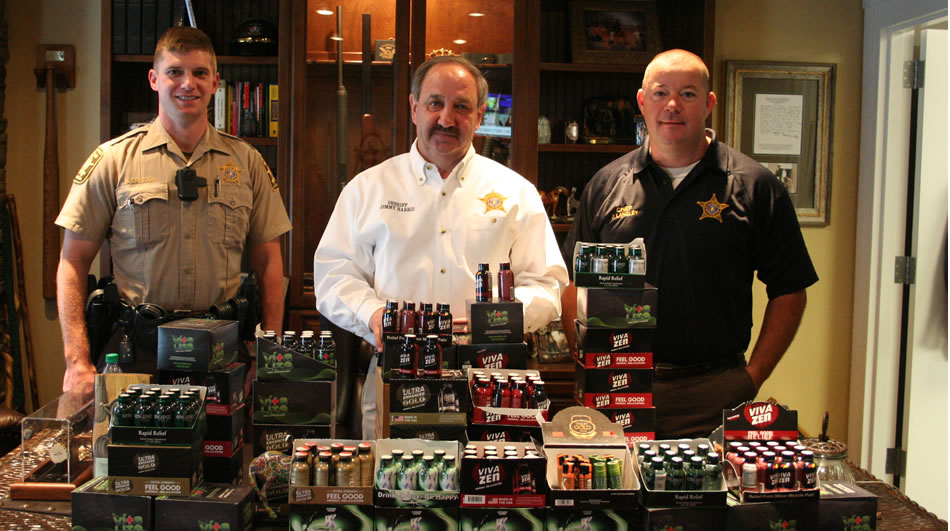 FORT PAYNE, Ala. – The DeKalb County Sheriff's Office says stores are getting the message to get products containing Kratom off shelves.  Kratom is now an illegal substance in Alabama.
The Sheriff's Office says many stores are calling, wanting law enforcement to take possession of the drug because some distributors don't want to pick the items up.
"These store owners are losing large amounts of money due to this, but at least they are turning it in and getting it off the shelves so kids cannot get a hold of it," said Sheriff Jimmy Harris.
Tuesday, Governor Bentley signed Senate Bill 226, making Kratom illegal.  Sheriff Harris said law enforcement officers, drug task force agents and District Attorneys offices have been fighting to get this drug banned for the past year.
"We strongly urge store owners to call the DeKalb County Sheriff's Office, District Attorney's Office, or your local Police Department to come get this drug if your distributors will not come pick it up. Appropriate action will be taken if any store is caught selling Kratom as of today," Sheriff Harris said.
Sheriff's Offices in all of Alabama's 67 counties are urging store owners to get these items off the shelves.  People caught selling or in possession of Kratom face felony charges.
Kratom is commonly sold in a bottle similar in size and shape to 5-Hour Energy supplements in convenience stores. The products also come in pill or powder form.  It is sold under names such as Green Vein, Krishina Green Malay, Krazy Kratom, K Chill, Kali Green Indo, Viva-Zen, Viva-Lize, Zombie Matter, to name a few.