This is an archived article and the information in the article may be outdated. Please look at the time stamp on the story to see when it was last updated.
GUNTERSVILLE, Ala. (WHNT) — A college student on a cross-county charity bike trip passed through the Tennessee Valley Wednesday morning.
Matt Stoltz is on his way from his home state of Wisconsin to the Florida headquarters of the International Alliance for Youth Sports.
"They collect donated sports equipment from here in the United States, and they ship it off to third world countries and sponsor communities in Africa, South America, and Asia," Stoltz said.
"These underprivileged youth are forced to play soccer with tightly wound plastic bags, and they have bottle caps that they flick and sticks they use to play baseball.  It's just remarkable what they have to resort to just to play a simple game."
IAYS trains coaches and provides jerseys to create an organized sports environment.
Stoltz found out about the playing conditions while in high school, after his brother went on a medical mission trip to Panama and Costa Rica.
"I felt a calling to do something and I came across [IAYS] and have been working with them ever since," he said.
During his junior and senior years of high school, Stoltz coordinated a collection in central Wisconsin and said the community donated a half-ton of used sports equipment.
You can find out how to donate your equipment, start a community collection. or make a financial contribution to IAYS on their website.
He said his classmates at the University of Wisconsin don't have extra sports equipment so Stoltz started to brainstorm alternative ways to help IAYS.
"I thought of this idea, I thought it'd be fun," he said.
"I thought it would be a great way to raise funds an awareness for a worthy cause so I put my mind to it."
Stoltz said he was not much of a cyclist one year ago, but he began to train on his bicycle and rode more around campus.
He also put a lot of work into figuring out logistics, from lodging, to gas, to paying for food.
The college sophomore even established an official non-profit to fundraise for the trip.
"So the IRS didn't tear me apart," he said.
"I'm looking at majoring in non-profit leadership so the experience will definitely come in handy."
A few companies signed on as sponsors, and Stoltz found families with whom to stay through Warm Showers, a community for touring cyclists and hosts.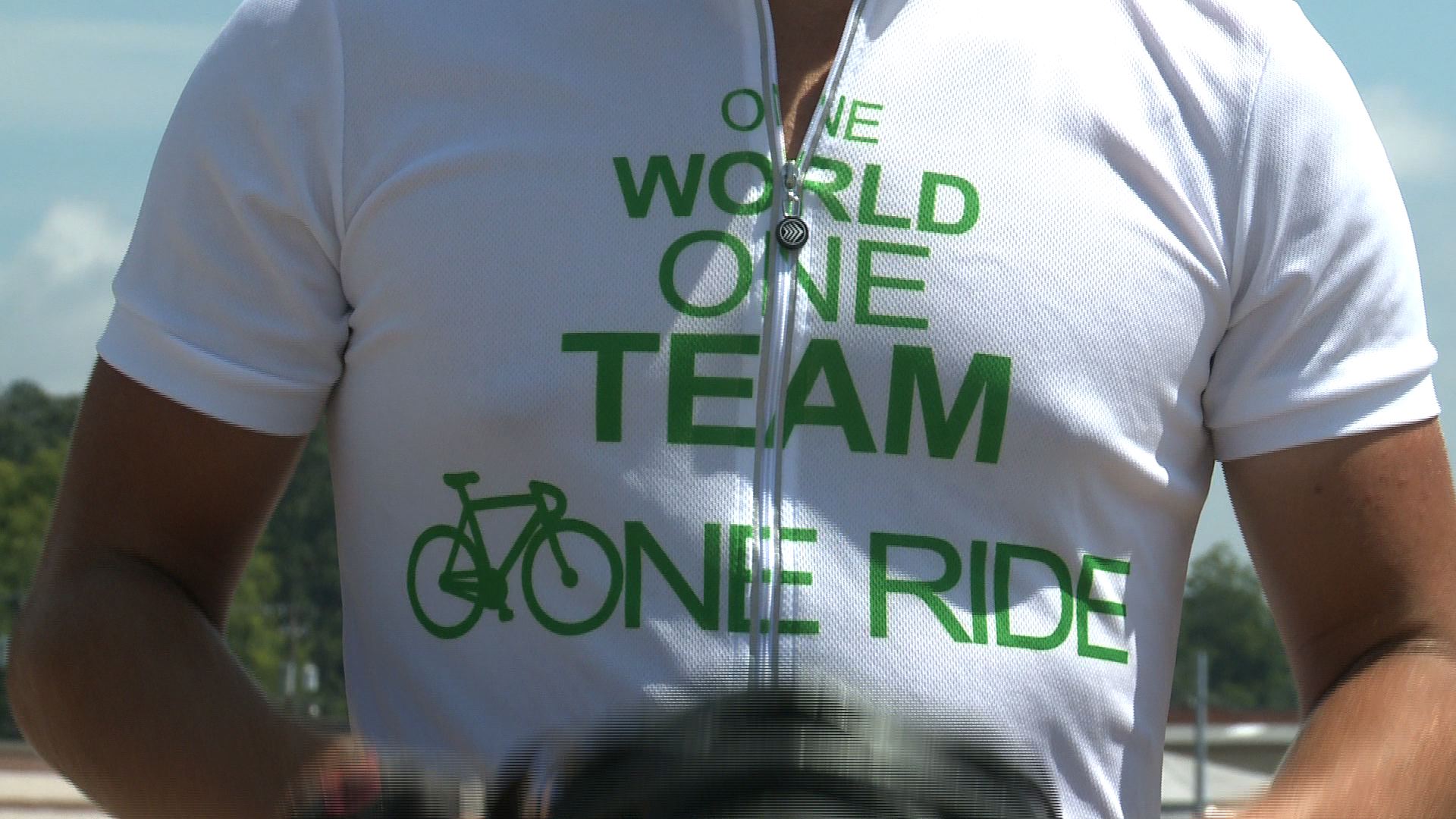 He called the project One World. One Team. One Ride., and talked his friend Mitch McNaughton into joining him.
"I had to debate whether I wanted to get a job or not, and I chose this," McNaughton said.
"Just seemed like a better thing to do with my summer."
McNaughton drives a support car and provides assistance when needed.
Stoltz is documenting the trip with a video camera mounted to his helmet.
He has recordings of many of the dogs that chased him as he rode.
He's kept count–dog number 67 chased him in Albertville as he rode from Huntsville to Boaz.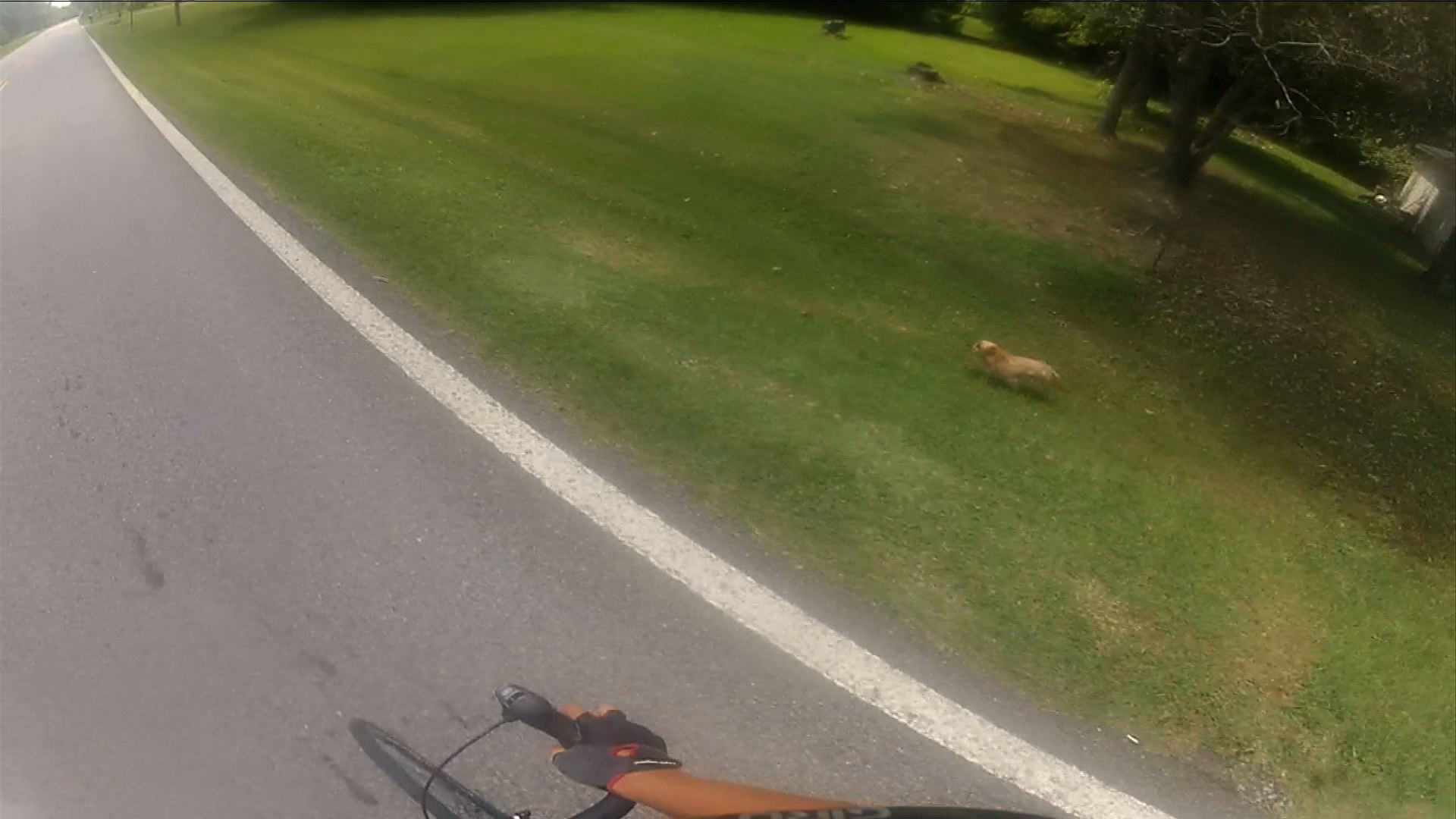 The trip began July 1 and covers about 1,700 miles.
You can follow Stoltz and McNaughton's journey on their blog or their facebook page.
They post pictures and videos daily, and Stoltz celebrated his arrival in Alabama with a rendition of Lynyrd Skynyrd's legendary song.
Finally over halfway there, the finish line is starting to come into view.
"Hopefully it culminates with a great swim in the Atlantic Ocean in West Palm Beach," Stoltz said with a laugh.