This is an archived article and the information in the article may be outdated. Please look at the time stamp on the story to see when it was last updated.
JACKSON COUNTY, Ala. – A Jackson County couple has pleaded guilty to charges connected to a dog attack in 2017 that killed 24-year-old Emily Mae Colvin and injured another woman.
The Jackson County Assistant District Attorney, M. Brent Benson confirmed that both Brian and Melody Graden entered pleas that were approved by Emily Colvin's widower, Eric Colvin.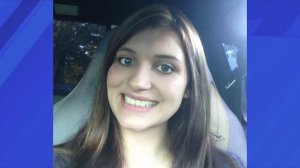 Brian Graden pleaded guilty to Criminally Negligent Homicide and received a 12-month sentence with credit for time served. Brian Graden will be on supervised probation with the state for two years. He will have to undergo court evaluations and is not allowed to own or keep dogs during his probation. He is also responsible for court costs and restitution for expenses that incurred as a result of Emily Colvin's death.
Melody Graden pleaded guilty to four counts of failing to vaccinate the dogs for rabies. She was sentenced to 90 days for each count, for a total of 360 consecutive days. Melody Graden will be on state supervised probation for two years with the same court evaluation and no dogs stipulations. She is also responsible for court costs and restitution.
Emily Colvin's death changed the way the Alabama court system intends to punish owners for vicious dog attacks in the future. Lawmakers passed 'Emily's Law'. Under the law, owners of dogs that seriously injure or kill a person could face harsh fines or even prison time.