This is an archived article and the information in the article may be outdated. Please look at the time stamp on the story to see when it was last updated.
DEKALB COUNTY, Ala. (WHNT) - Sheriff's deputies arrested a teacher at Collinsville High School on Thursday.
DeKalb County Superintendent Charles Warren says Broox Goza, 37, was arrested about 12 p.m.  We understand Goza is a computer teacher, and was arrested in his classroom.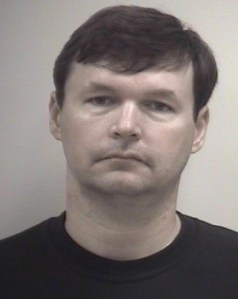 Sheriff Jimmy Harris said Goza, of Gadsden, is charged with harassing communications.  Harris said a someone filed a report about a week ago against Goza, concerning harassment and harassing communications.
During the arrest, Sheriff Harris said deputies  found more evidence of other possible offenses that could lead to more charges in the future.
"This situation involves adults only and no allegations involving students or juveniles were made," said Sheriff Harris.
Superintendent Warren said the school system will place Goza on administrative leave until further notice as they evaluate the circumstances surrounding his arrest.