This is an archived article and the information in the article may be outdated. Please look at the time stamp on the story to see when it was last updated.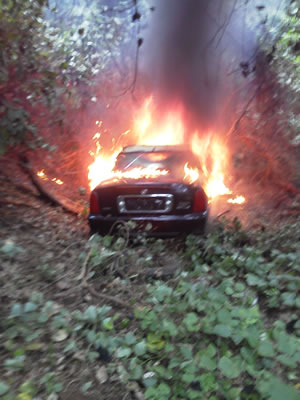 ARAB, Ala. (WHNT)– Arab firefighters and Marshall County investigators are looking into a situation Tuesday afternoon where a car was found burning at the bottom of a bluff.
Around 2pm, 911 received a call that a car had gone off the bluff on Feemster Gap Road outside of Arab.  When firefighters arrived, they found a late-model Cadillac burning out of control.
The car was so far down and the bluff so steep, that firefighters had to rappel down with their fire hoses to reach the vehicle.
Investigators are looking into the possibility the car was stolen, set on fire and purposely pushed over the edge.  No one was hurt.