This is an archived article and the information in the article may be outdated. Please look at the time stamp on the story to see when it was last updated.
ARAB, Ala. (WHNT) — Arab Police say a burglar was caught on a security camera, a picture was posted online, and now that man is facing multiple charges.
It all started a couple of days ago when a woman got home to find her door unlocked and some things missing. "She then got in touch with her neighbor and her neighbor actually had video footage of a white Ford Bronco leaving the victim's residence," Arab Police Assistant Chief Shane Washburn says.
The video came from a security camera in the area of the home.
The victim filed a report with officers, and meanwhile, a picture from the security camera video was posted online, and it spread. "People recognized the Bronco. They also sent pictures of the person who owned the Bronco to the victim of the burglary."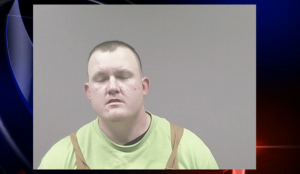 Residents gave that information to police. A short time later, officers say they caught Micheal Childress driving the Bronco. Assistant Chief Washburn says officers found stolen items inside.
After Childress was arrested, Assistant Chief Washburn says they were notified about more items where he was staying. "The victim from the burglary on Friday identified the jewelry as being hers,"Washburn says.
Officers say they believe Childress may be connected to several recent burglaries in the area.
Investigators are looking into all of the items found, and say more charges could follow.
Assistant Chief Washburn says when officers arrested Childress, he had a warrant through the department for a bad check.