This is an archived article and the information in the article may be outdated. Please look at the time stamp on the story to see when it was last updated.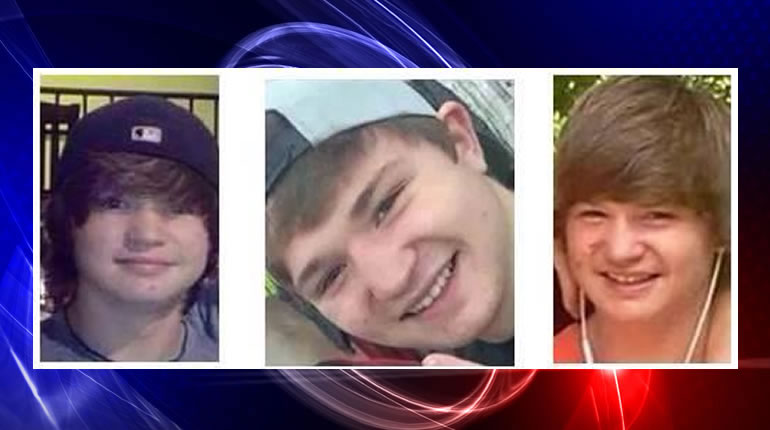 MARSHALL COUNTY, Ala. – Police in Albertville have confirmed the body of a 15-year-old boy who disappeared in February has been found.  Detectives found Jason Richards' body on Monday in the Langston community, working on a tip.
Albertville Police say they are still working on several leads in the case, and no arrest has been made at this point.
Police say it's not clear how long the teen's body had been in the wooded area on Lois Lane, and they're also not certain how he died.  The body has been taken to the forensics lab for an autopsy.
Jason Richards was reported as a missing person on February 8, 2015. He was last seen when he was dropped off by friends in the parking lot of Zaxby's in Guntersville.
Assistant Chief Jamie Smith said detectives are trying to zone in on what happened before that day, and after Richards was reported missing.
"That's part of what our detectives are trying to put together. We have some ideas, they're still interviewing folks," said Smith.
In March, police said Richards was a runaway. Police said Richards had run away in the past, but his family said he always returned a short time later. The length of time he was missing led them to believe he may be endangered.
"There was some information that was developed, things that our detectives uncovered that made them realize that maybe there was more to it than just a runaway," said Smith. "It's ongoing, hopefully we can release more later. Right now, we're trying to let the guys do their jobs and put some final closure to this."
Police say they have persons of interest in the case, but no one is charged yet. "It's still going to take some more time, effort by our detectives," Smith says.
Assistant Chief Smith says foul play may have been a factor. "At this point we're still open to everything .  It is kind of leading that way," said Smith.
Governor Robert Bentley's Office is offering a $5,000 reward for information that leads to an arrest in the case. That award was made available several weeks ago, for information leading to Richards' whereabouts.  Police continue to ask for tips from the public to help them solve the case. Please call Albertville Police at (256) 878-1212 if you have any information about Richards' death.  You can remain anonymous.
Assistant Chief Smith says this investigation has taken long hours by several entities. "We've got a long way to go before it's finally over with," said Smith.