This is an archived article and the information in the article may be outdated. Please look at the time stamp on the story to see when it was last updated.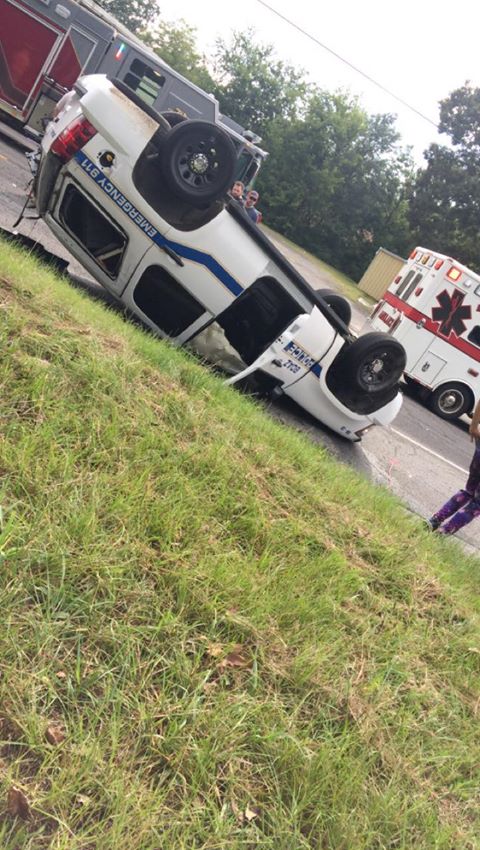 ALBERTVILLE, Ala. – A law enforcement officer flipped his service vehicle during a pursuit on Thursday. Authorities confirm that a person attempted a burglary in Albertville in a stolen van earlier in the day. They took off when the homeowner shot at them.
A Boaz Police officer recognized the van and attempted to pull it over, but the driver didn't stop. Police say during the pursuit, the driver tried to hit the officer on Highway 205 at Butler Ave. When the officer swerved to avoid the van, the vehicle flipped.
The officer was taken to the hospital but is okay.
Law enforcement officials searched for the person in a field near Turnpike Road.