This is an archived article and the information in the article may be outdated. Please look at the time stamp on the story to see when it was last updated.
The DeKalb County Sheriff's Office says a Boaz man is now in custody as investigators question him in the death of a 17-year-old boy on April 4.
Todd LaShane Thomas, 43, surrendered to authorities on Monday.  DeKalb County Sheriff Jimmy Harris thanked the public for numerous tips about Thomas, and he turned himself in due to extreme pressure.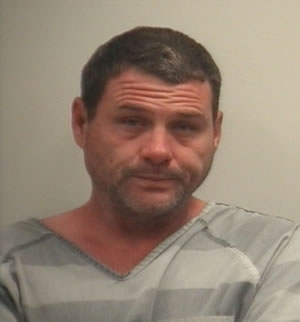 Thomas is charged with contributing to the delinquency of a minor and is being held on $3,000 bond.  Thomas also faces charges for traffic offenses in Guntersville and Boaz.
Alan Michael Tarwater, 17, died in a home on County Road 1931 on Wednesday, April 4.  Investigators do not have autopsy results back yet, but are hoping to learn the findings soon.
Tarwater was a ward of the Marshall County Department of Human Resources.
Investigators are talking with a number of people about the hours and days that preceded Tarwater's death.
"We are getting a clearer picture of the events that led to Tarwater's death," said Sheriff Harris. "We will continue to talk to folks and hopefully have the autopsy results back soon. We appreciate all the assistance we've gotten from community members and neighboring law enforcement agencies."
Previous report: Man Wanted For Questioning In Teen's Death