This is an archived article and the information in the article may be outdated. Please look at the time stamp on the story to see when it was last updated.
GUNTERSVILLE, Ala. – Two bass fishermen accused of using previously caught fish in tournaments on Lake Guntersville have been found guilty of tampering with a sport contest.
Gary Minor, Jr. of Albertville and Robert Gillaspie of Boaz were found guilty Monday afternoon. The charge, tampering with sport contest, is a misdemeanor in the court system, but is a much more serious offense to those who make their living out on the lake.
This is a picture from the online sportfishing blog Wired2fish — allegedly taken from one of the men's Facebook pages: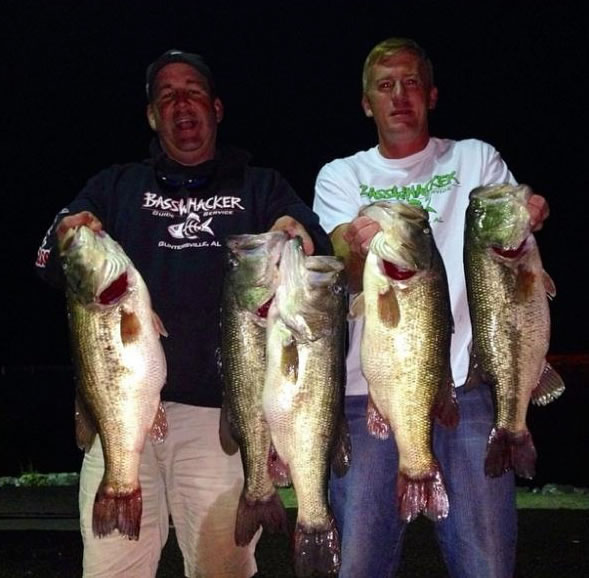 According to the published report on Wired2Fish, the arrests came after a sting operation at a dock. Investigators had gotten a tip that the men had been holding bass in a pen at the dock and using those fish in a tournament on Lake Guntersville.
Sentencing hasn't been set, but the two men have already appealed the sentence.