This is an archived article and the information in the article may be outdated. Please look at the time stamp on the story to see when it was last updated.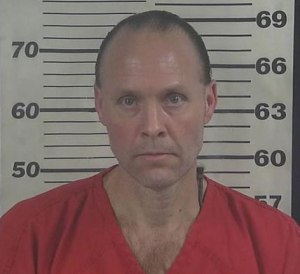 SCOTTSBORO, Ala. (WHNT) – A man charged in a 1997 murder in Jackson County has been moved to Cullman County to await trial.  Barry Whitton was transferred on Thursday evening.
Whitton is serving a 10-year federal prison sentence for weapons violations.  The Cullman County Jail houses federal inmates, so that is the reason for his move, according to one of his court-appointed attorneys, Ron Smith.
Whitton has pleaded not guilty to the murder of his first wife, Michelle Whitton.  This week, the judge granted a continuance in the case.  Barry Whitton's attorneys were appointed to the case in January and argued they needed more time to build their client's defense.  No new trial date has been set.
Michelle Whitton, 28, was reported missing on December 7, 1997.  Six weeks later, her body was found near the Powell area of DeKalb County.
Barry Whitton is accused of intentionally killing Michelle by striking her in the head and causing blunt-force trauma.
Whitton's second wife, Kim Whitton, and her daughter, Haleigh Culwell, of Section disappeared in the summer of 2007.  Barry Whitton is also suspected in their disappearance but has not been charged.